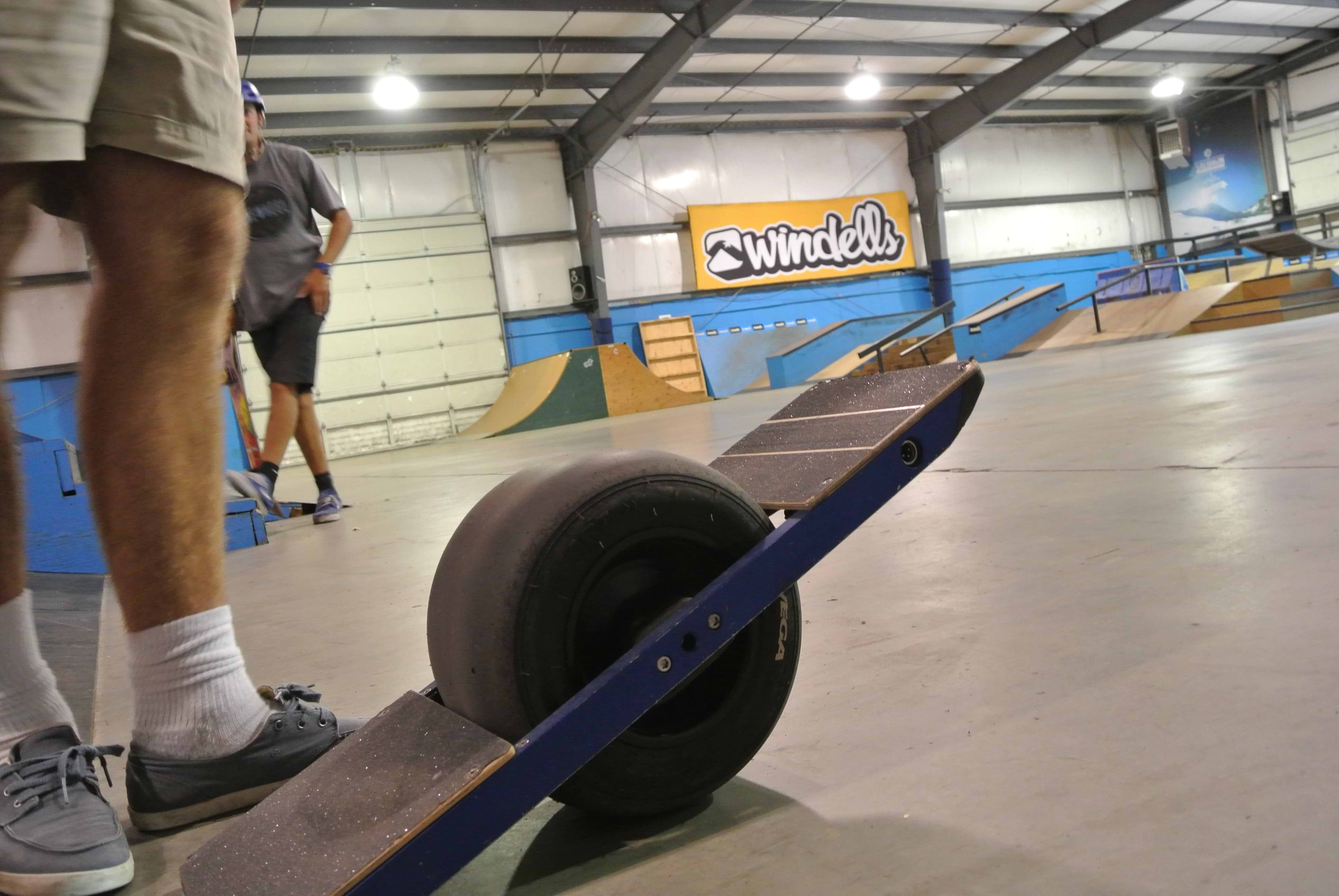 The sign outside Windells say "The funnest place on earth." We would have to agree… The camp parking lot sets the tone for the entire experience; it's riddled with bowls, and kickers, and has ramps weaving in and out. It may be a parking lot, but you better drive slow and keep your head on a swivel; its there to be skated and kids come flying out of the woodwork.
We came just after the summer sessions had ended and the 'coaches' were still at camp hanging out. Coaches at Windells range in age, experience, and accolades but one thing is for sure, they all shred. We were beyond excited to get them on the Onewheel and see what they could do.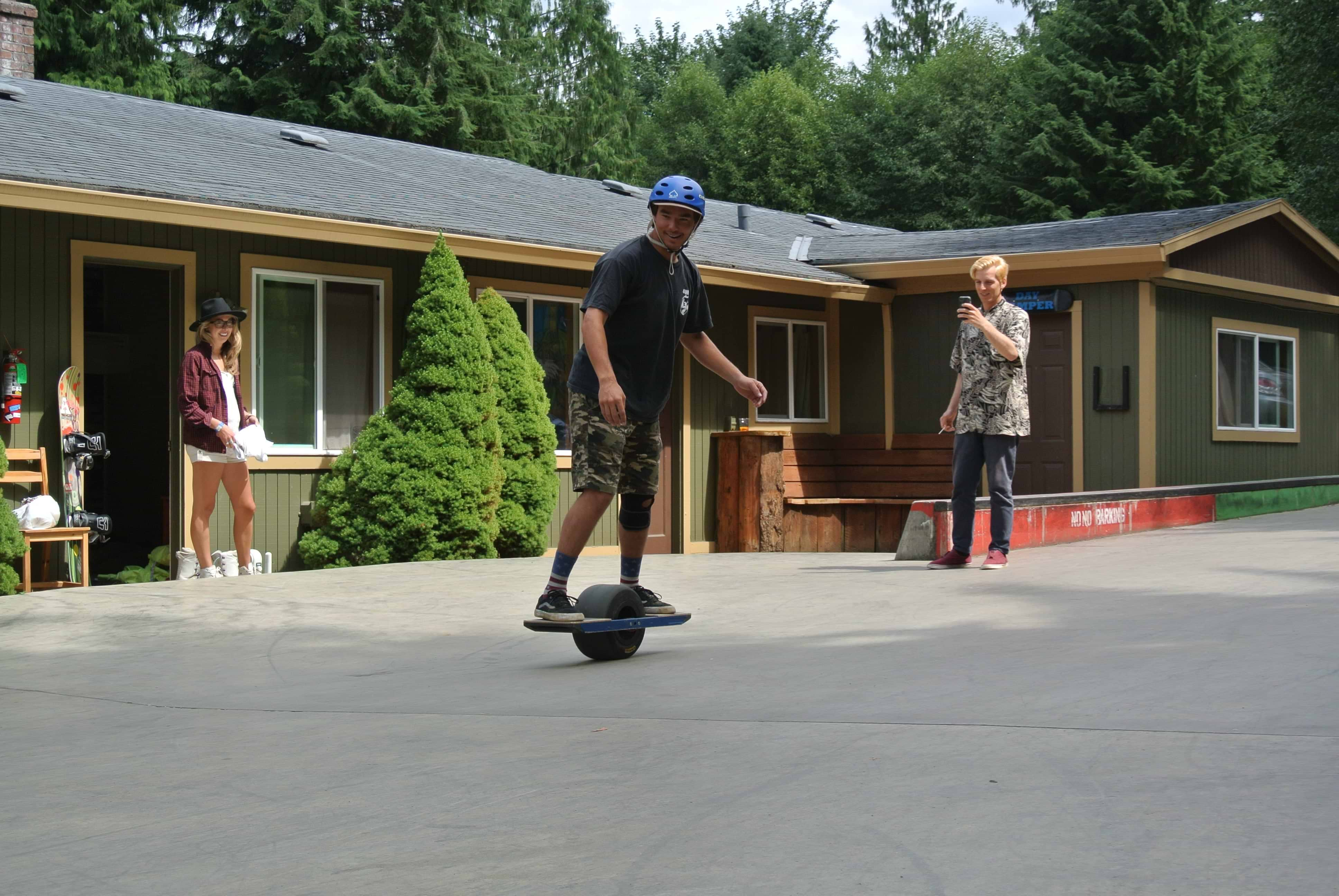 Out of the gate we noticed that this demo session was unlike any we had done before. These guys and gals jumped on the Onewheel with authority and the intention of pushing the limits. Whether it was stairs, banks, or ledges, the Windells crew had no fear. This combined with their world-class athleticism made for quite the epic day.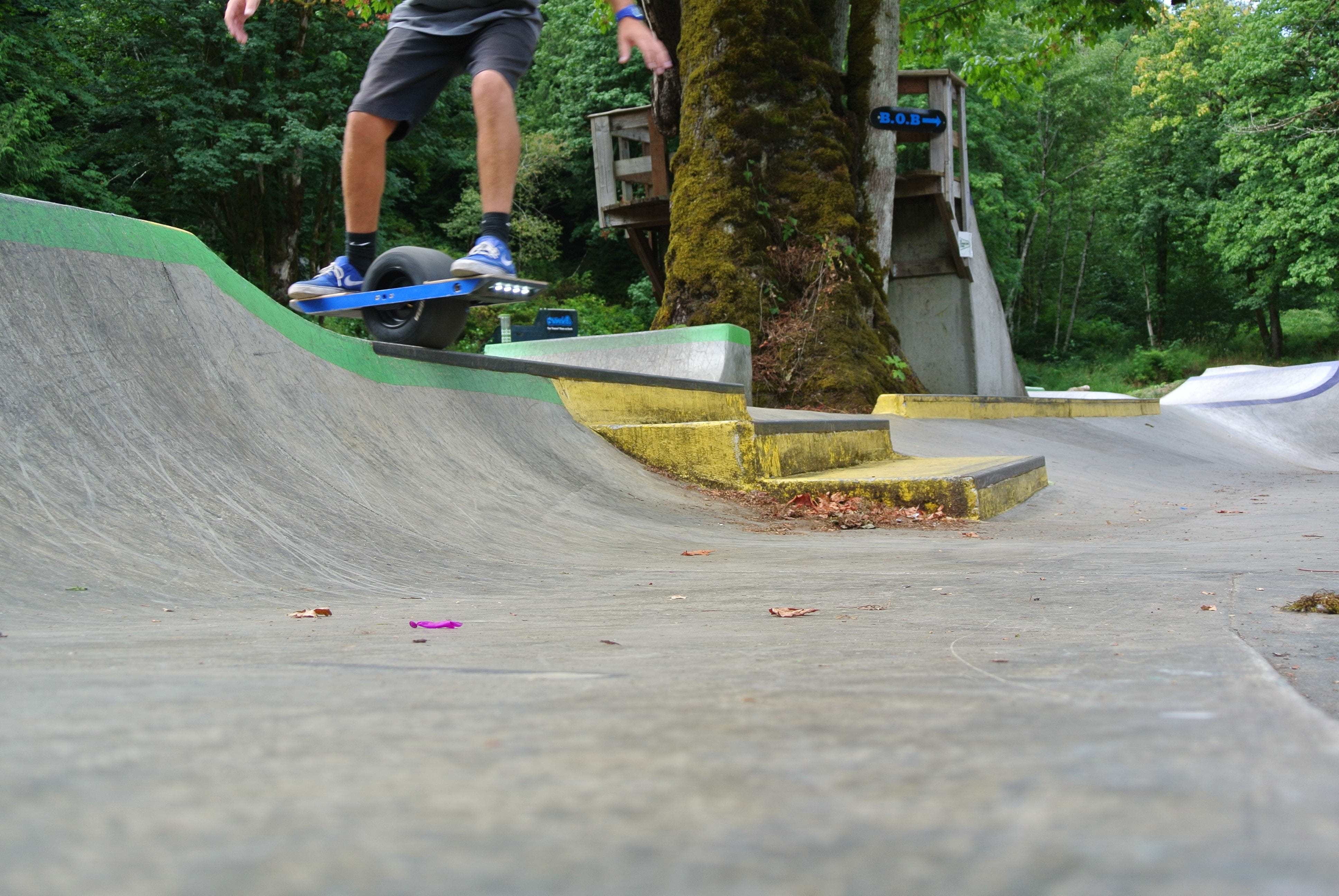 As the session was winding down, one of the coaches set his sights on a tricky feature, a small ramp leading up to a six-inch curb. We always thought getting up a curb on a Onewheel was impossible and we cringed as he ran the board smack into the curb time and time again, each attempt marked by a brutal sound of metal on cement.
Just when we were starting to think that it was time to call it the impossible happened.
He made his approach, gaining speed up the ramp, bent his knees and loaded the tire, popped it and went airborne. Time stood still at Windells for a brief moment—and then he landed, right on the deck. Stuck it. Onlookers erupted in cheers; we had just witnessed Onewheeling history. It was a moment that encapsulated the Experience Tour, giving riders a chance to experience something completely new and watching the progression of sport.
We hopped back in the van and the sky immediately opened up for an afternoon deluge. We we're planning on getting footage the rest of the day, but we didn't care. We got what we came for.