You want Mitch P. on your team. He brings 24oz redbull type energy to the table, he'd give you the shirt on his back if you let him, he knows EVERYBODY and he regularly flies 40+ feet in the air Kitesurfing. Luckily for us, Mitch IS on our team, he's a Kickstarter Backer.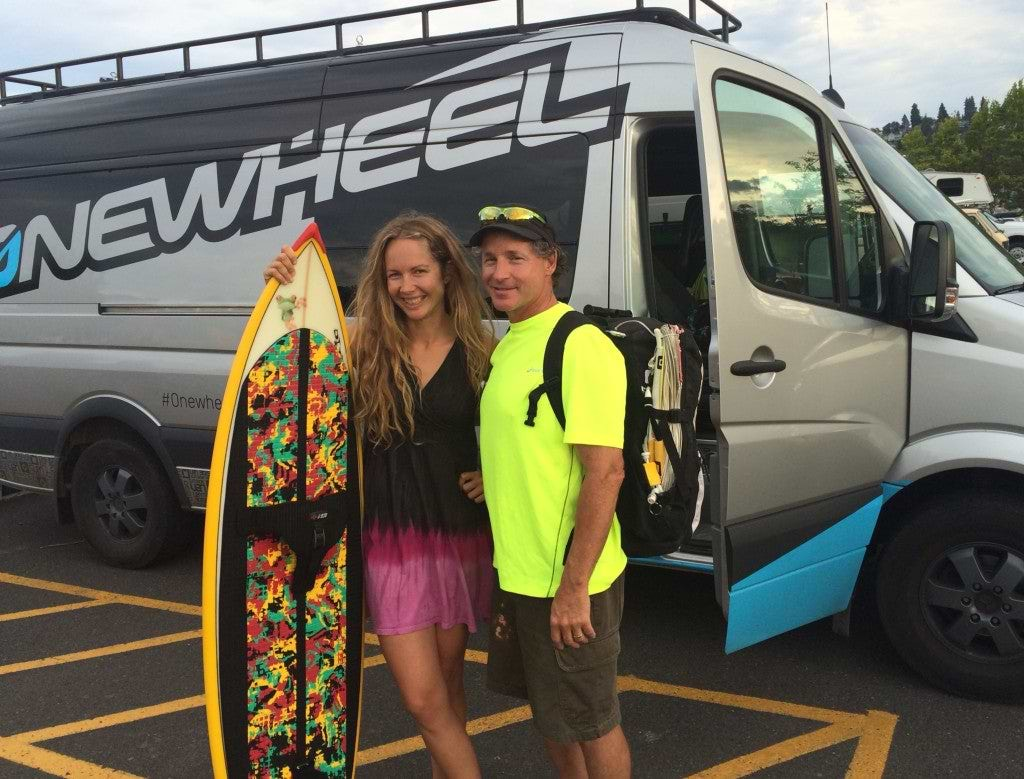 Mitch served as our local guide during our time in his hometown of Hood River, Oregon. If you haven't been to Hood River, you should go. It's known as one of the premier kite/wind surfing destinations but is also home to some phenomenal breweries, scenic vistas, and a diverse cast of characters.
Mitch took us to Discover Bikes, an awesome shop run by Kurt Buddendeck. Kurt, being a complete badass built himself a pump track on the third floor of his shop, and with Mitch leading the way, we were able to get Onewheel access. A narrow set of wooden stairs led us up to the third floor man cave complete with couch, big screen TV, weights and an elaborate pump track.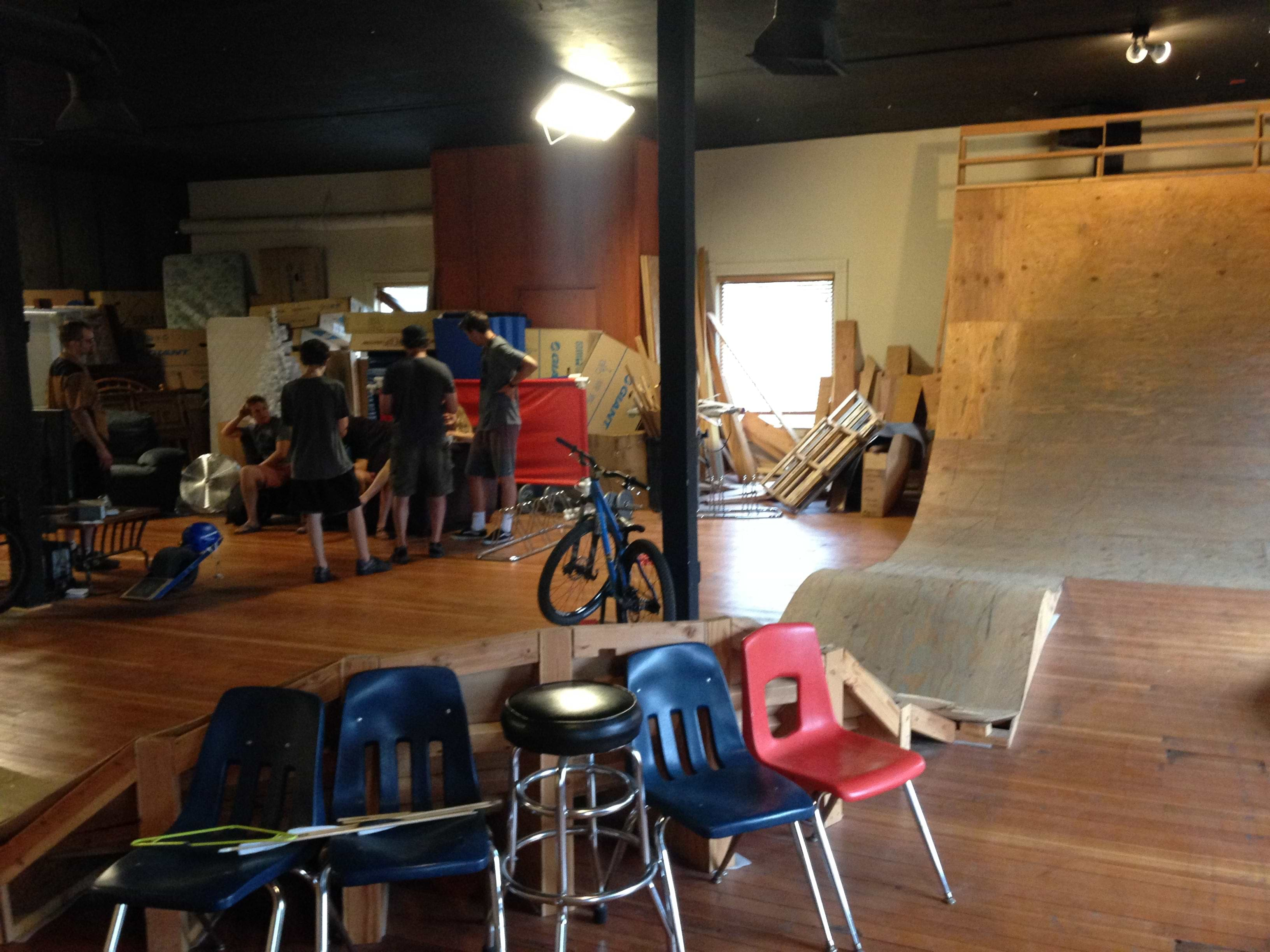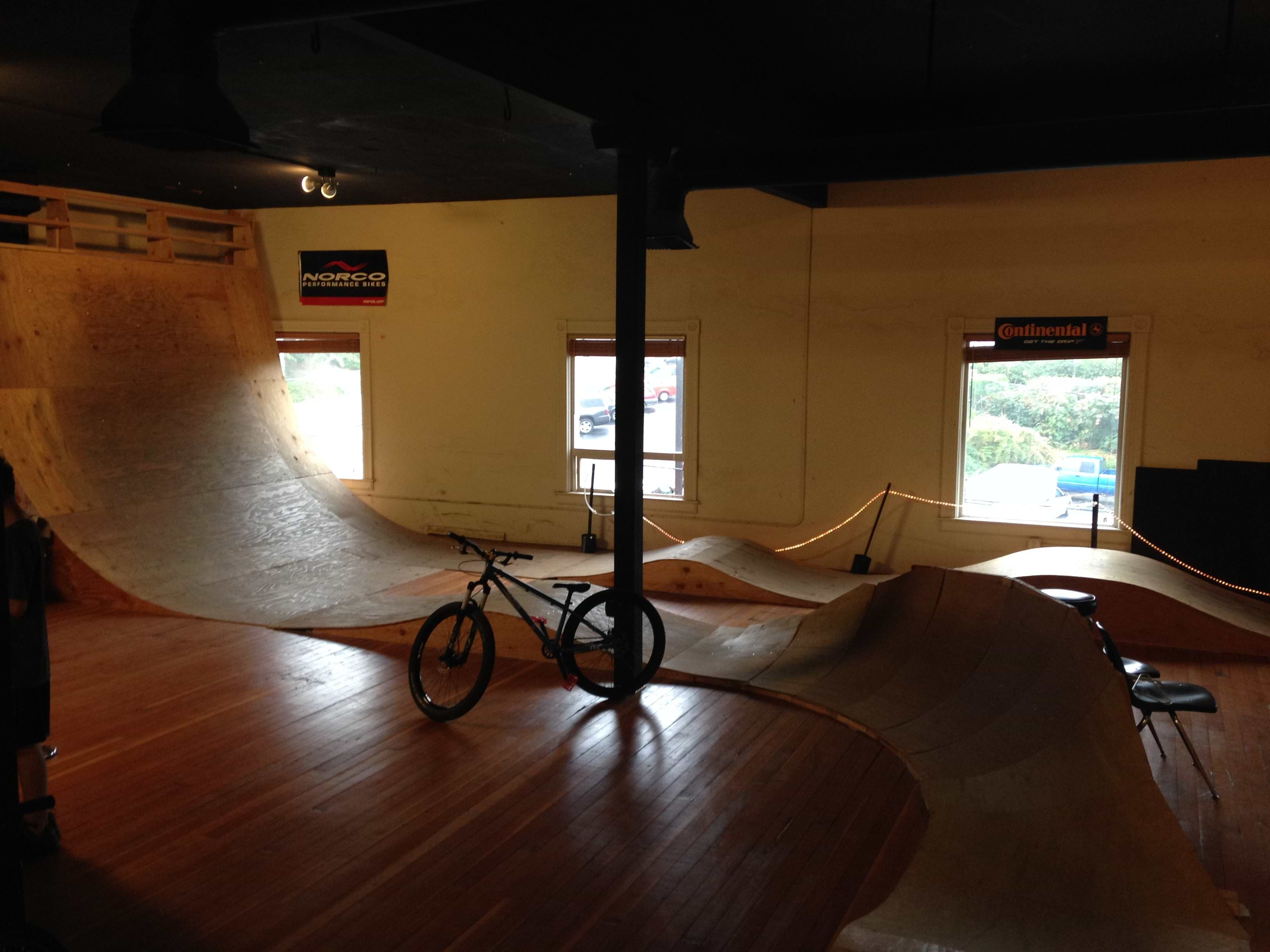 The pump track consisted of a massive eight foot quarter pipe, a plethora of rollers, and three ridiculous banks. With Mitch egging him on, Kurt gave us a demonstration. He rode onto the track, took three pedals, and began pumping the banks and rollers. Within fifteen seconds Kurt was flying around the track with insane speed, launching off the quarter pipe, landing, pumping the rollers, floating around the banks, and repeating.
Then it was out turn. We had some serious fun on the quarterpipe and the rollers – no pumping needed.
Feeling as if we had just witnessed some underground extreme sport Cirque de Soleil we left Discover Bikes in awe and with large smiles on our faces. Hood River treated us great and we can't wait until the next time we can roll through.