Plenty of folks celebrate New Years Eve by knocking back a few drinks. Most of those people don't partake while competing in a surf competition.
Enter the Suck-Um-Up Surf Bash - a challenge of skill, style, and drinking endurance.
We heard about Suck Um Up through big-wave surfer and radical Onewheel rider, Dege O'Connell. It sounded too cool to pass up so we went out to Maui to witness the madness and put a Onewheel on the line for the winner.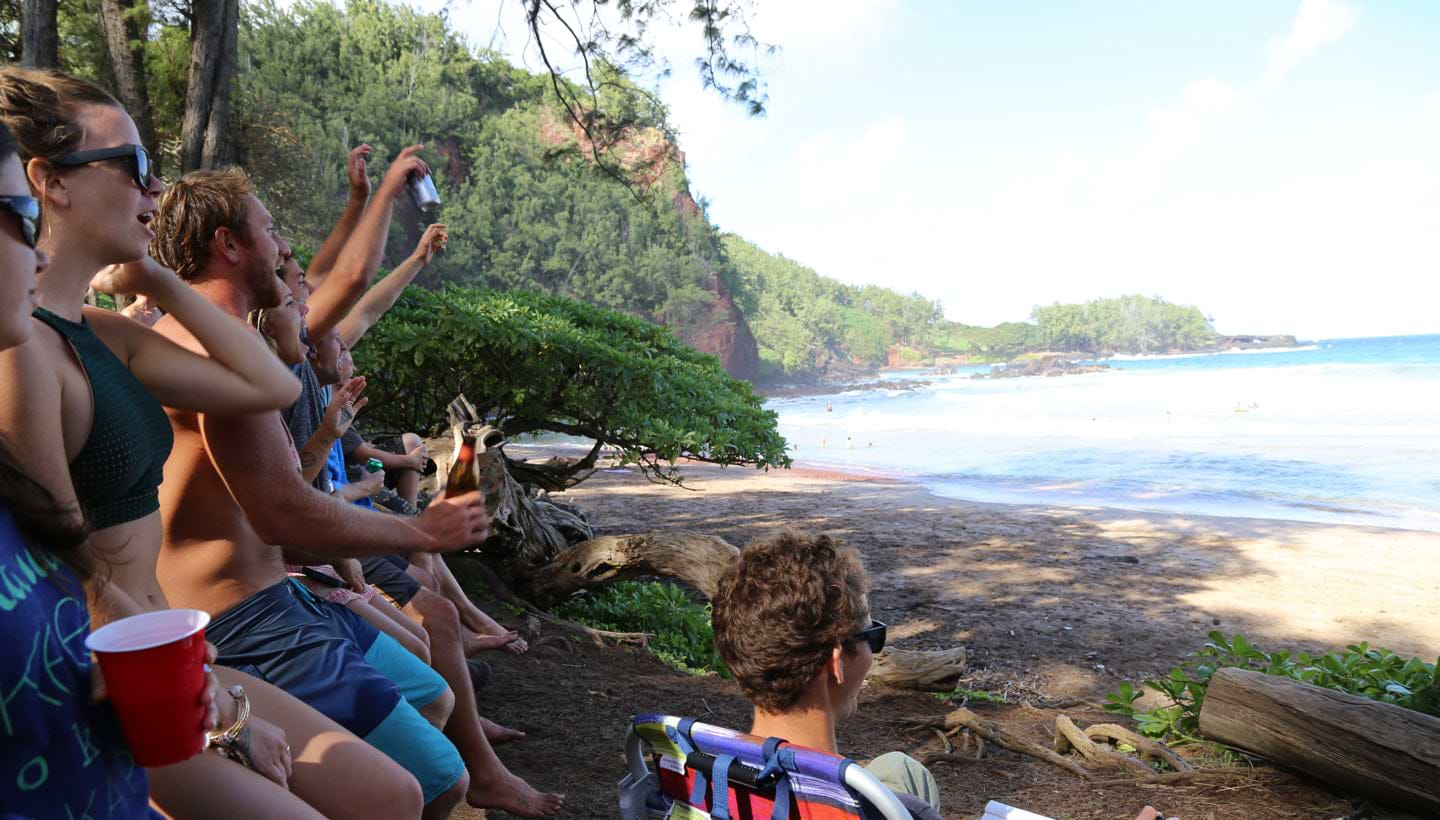 Suck-Um-Up goes down 60 miles of hairpin turns away from the airport. The road there looks like something out of Jurassic Park – dense jungle, waterfalls, sharp cliffs and epic vistas. We hopped in our bright red Kia rental car (it's tough to look like a local in a red Kia) and headed out.
The break where Suck-Um-Up is held is home to an intense rip tide that commonly drags unknowing tourists out to sea. There are signs all over with warnings but it happens all the time. Locals are so accustom to paddling out to drag tourists back in that they almost sounded tired of it.
We showed up at 9:00am on New Years Eve and the crew was already beginning to gather at the beach. Every Toyota Tacoma had a board or two and a 30 rack of beer in the back. That's the entrance fee. This is not Nam, this is Suck-Um-Up and there are rules.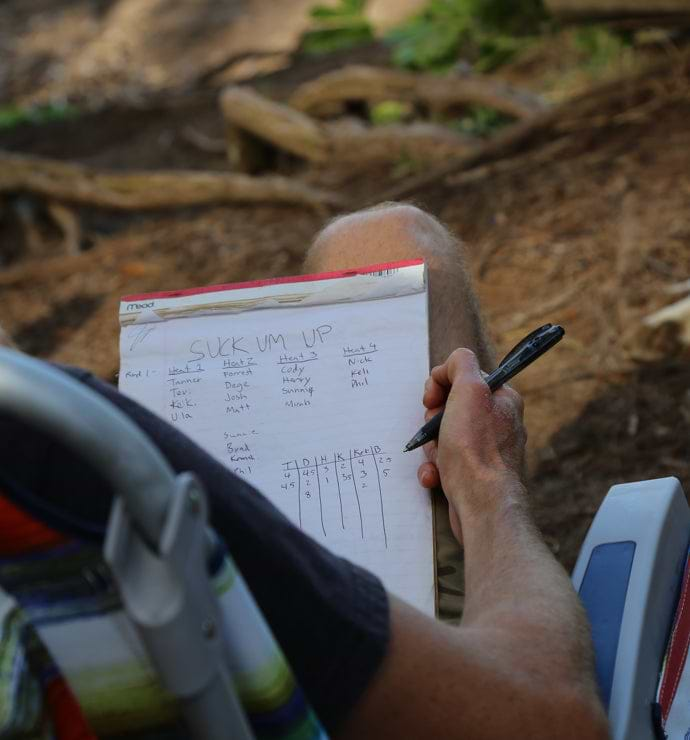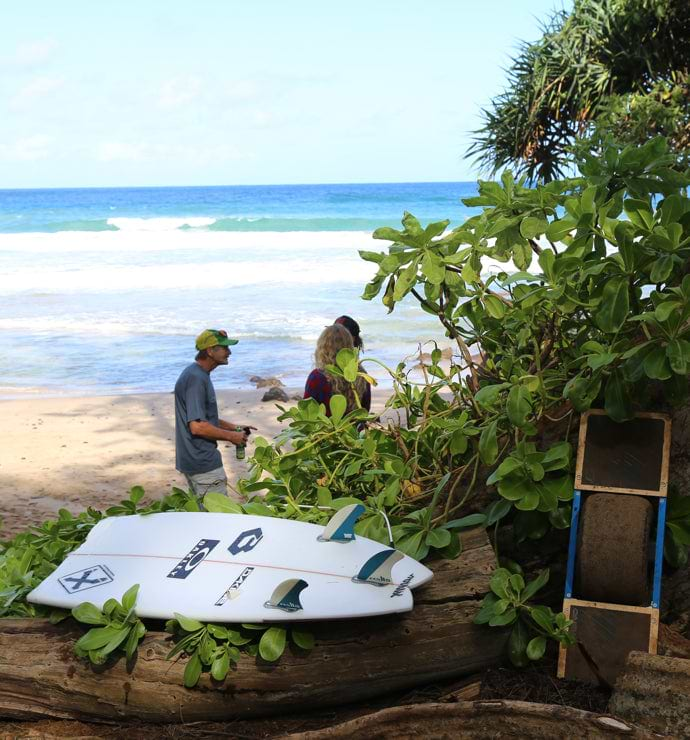 It kicks off with a shotgun. Just above the beach everyone gets in a big circle and knocks back the first of many beers.
There were probably 20 brave souls surfing. All contestants have to have a beer in hand at all times on shore and shotgun a beer before every heat. The format was heats of four surfers, top two move on. Surfers are judged on their top two waves of every heat. After riding a wave, contestants can come in to shotgun a beer to add an additional point to that wave. It is a game of strategy.
The competition was officiated and scored by the honorable and mostly sober Hank Gaskill. Hank surfs for Patagonia, punches sharks in the face, and brought a bowl of some of the worlds tastiest bananas to the contest.
Guys came out of the gate ripping. In the first heat Tanner Hendrickson snapped a board after a massive areal. As the rounds went on the surfing slowed but only slightly. The waves also calmed a little so it's tough to blame it on the beers.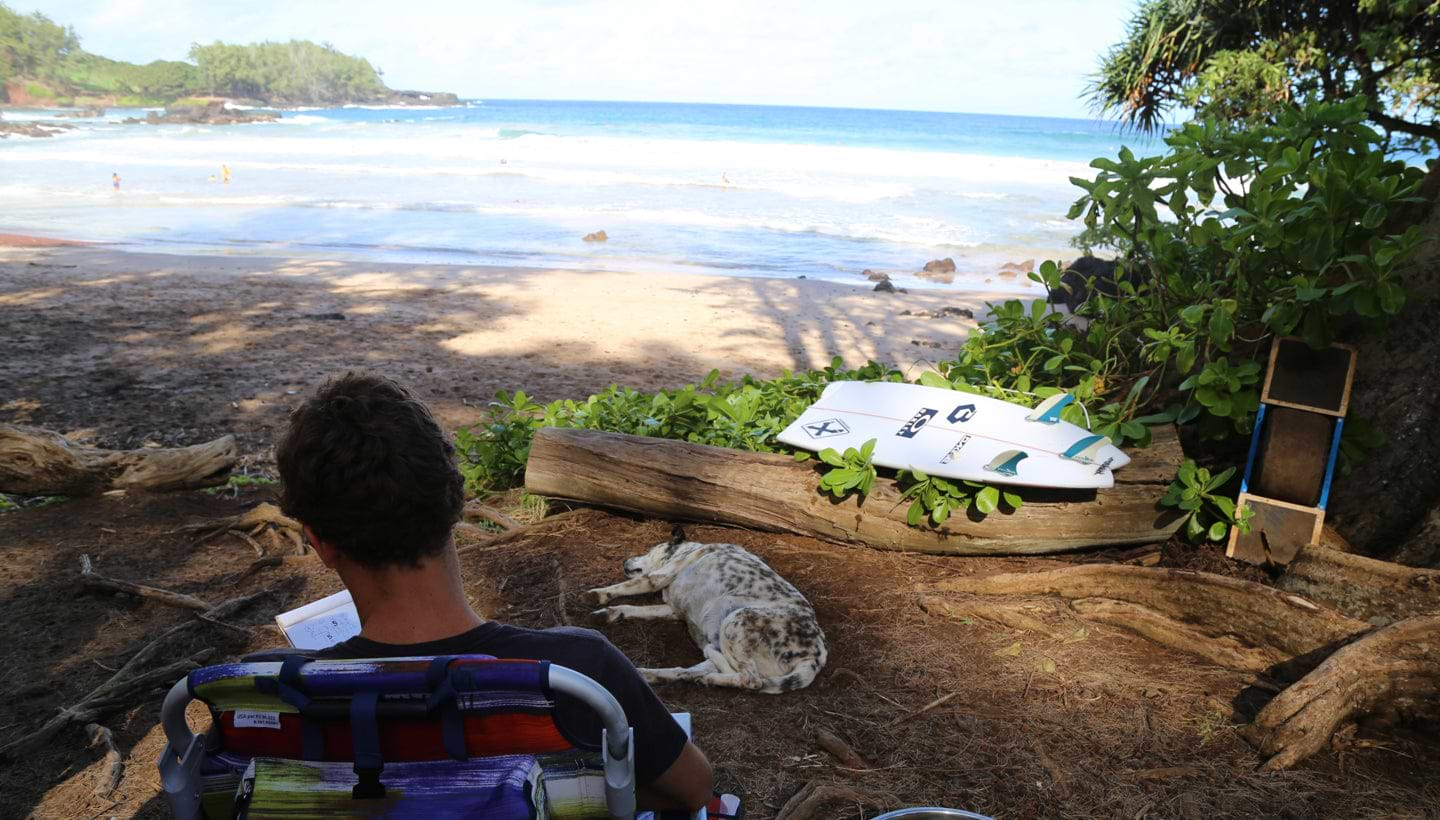 On shore families came out with baked salmon, chicken stew and lau lau's. Someone managed to get cake in the face although we're sure he deserved it.
After many waves and many beers it came down to the final heat of 4 - Dege, Tevi, Uila, and Keli, all Hana boys. Dege ended up taking it on a grab rail reverse but since he already had a Onewheel, a surf-off was held for the final three competitors to take home the board.
In an intense battle, Uila pulled it off with three snap turns and was carried off the beach. He chugged some Champaign, hucked a backflip and hoisted his new Onewheel. Since then Uila has taken to picking the fruits and veggies on his farm while riding his Onewheel and has now adopted the nickname 'One Uila'.