We were halfway through the first day at Frendly Gathering when we realized a board was missing. 
We were halfway through the first day at Frendly Gathering when we realized a board was missing. The place was packed and after looking in all the usual places we started to think about how we were going to break the news to HQ. While we began fabricating plausible stories for the missing wheel, legendary snowboard videographer Aaron Hooper was having the time of his life zooming around and capturing the festival experience on his newfound human dolly.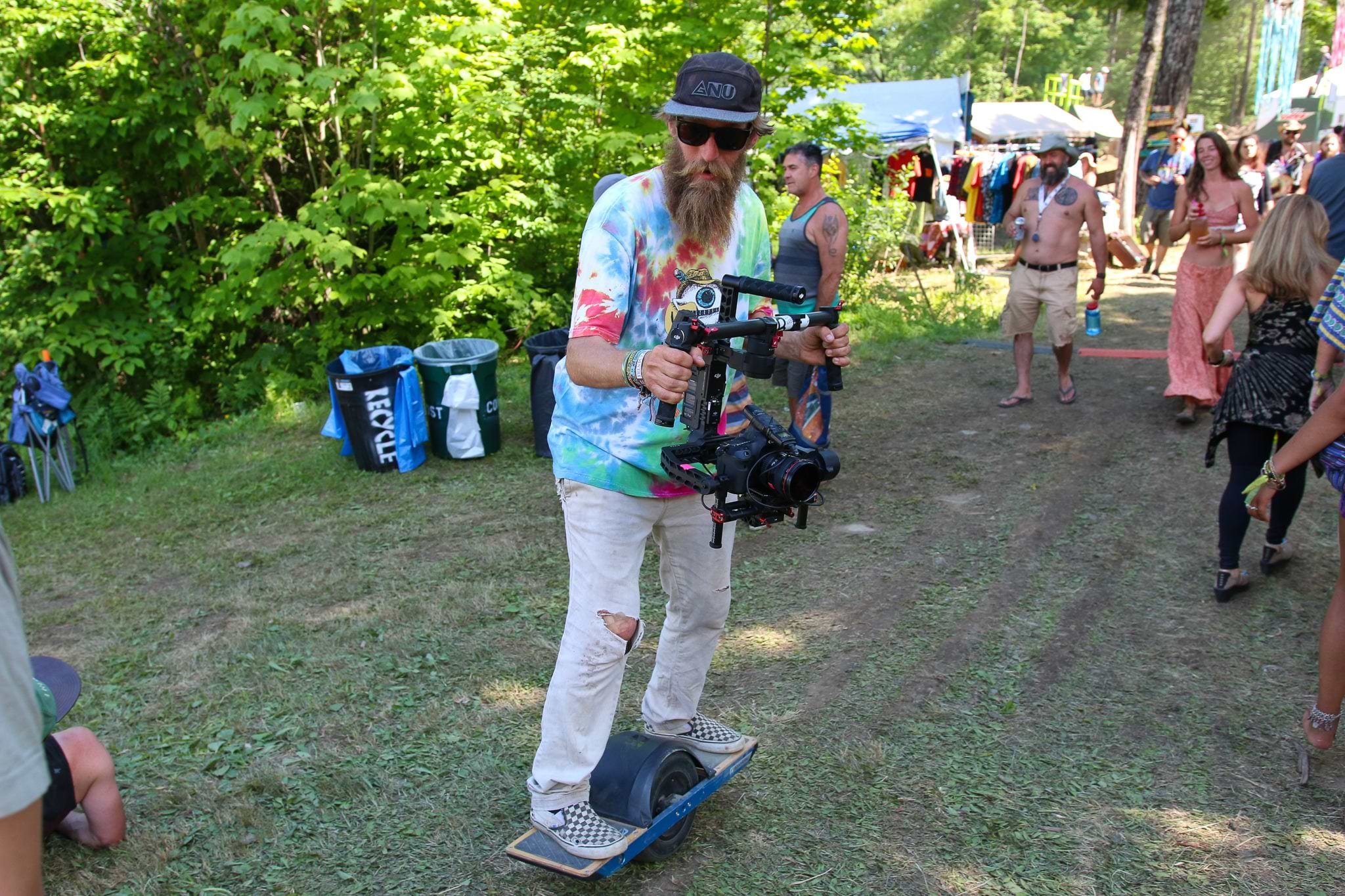 Aaron has spent most of his life filming the best snowboarders on the planet. In his time as team videographer for Grenade, Videograss and Burton, Aaron has amassed a vault of stories that will blow your mind. He'll be the first to tell you the snow cinematography world has always been creative when it comes to getting the shot.
"We were using paragliders with a fan on the back and you'd strap to the front of the pilot and so you can get those aerials." Aaron recalled "I remember, Justin Hostynek of Absinthe films hanging from a helicopter on a rope, like 100 feet below the helicopter just to get what drones are doing now. He had that vision."
"It's perfect for filming! It's a human dolly!"
So it's no surprise once Aaron laid eyes on a Onewheel at the Gathering, he had an epiphany. "It's perfect, perfect for filming! It's a human dolly!"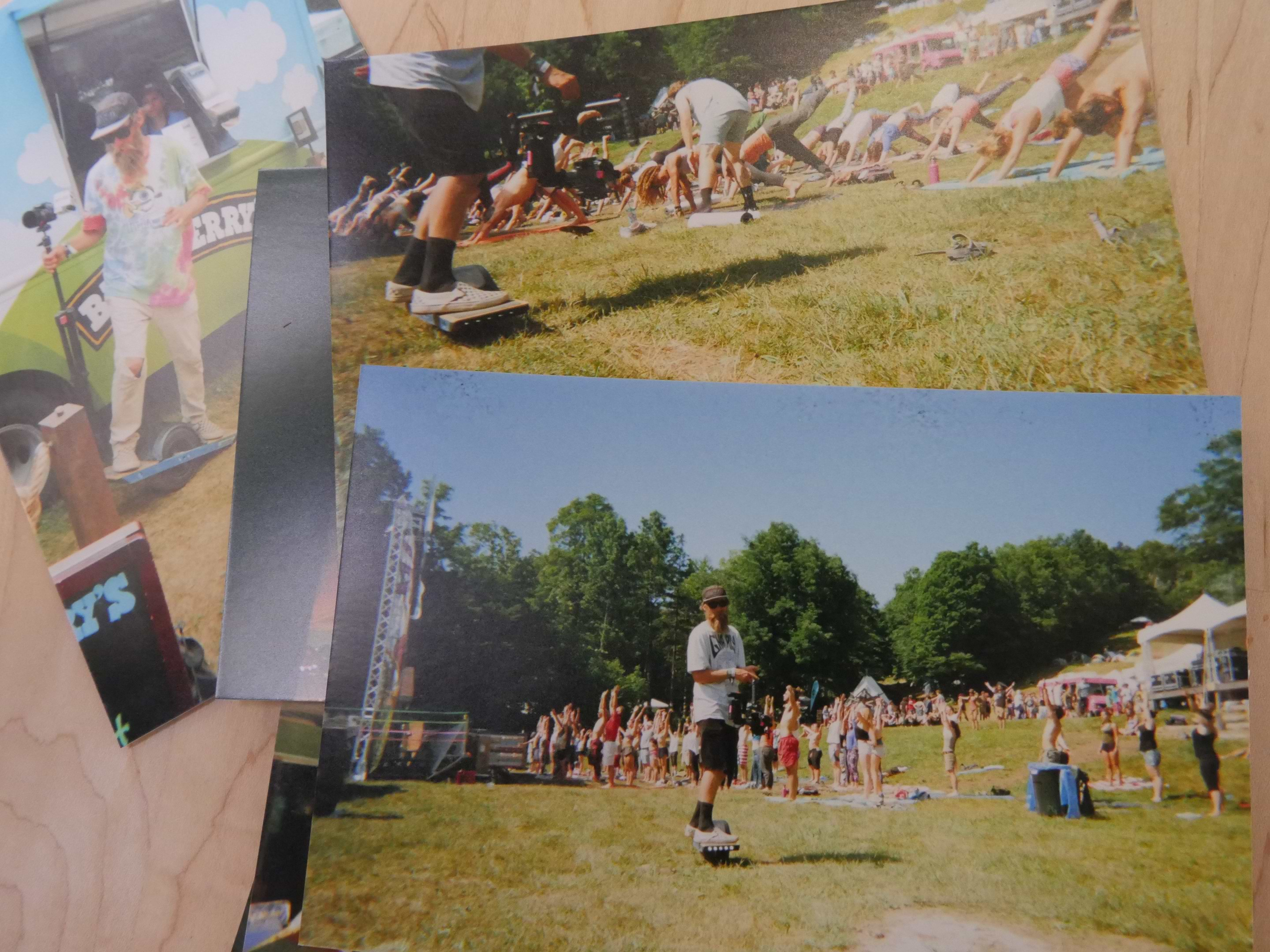 "From setup to the mass exodus once everybody leaves the music festival, I was on that Onewheel non-stop" Aaron remembers. No exaggeration. From slaloming participants in the early morning yoga sessions to epic late night timelapses, Aaron spent the entire festival exploring new ways to capture the moment on Onewheel.
We left the Frendly Gathering inspired by Aaron's creative energy and decided to visit him in his hometown of Aspen, Colorado and challenge him to push the limits of what could be shot on Onewheel. The footage that Aaron was able to capture in two short days of filming is stunning. Make sure you check it out.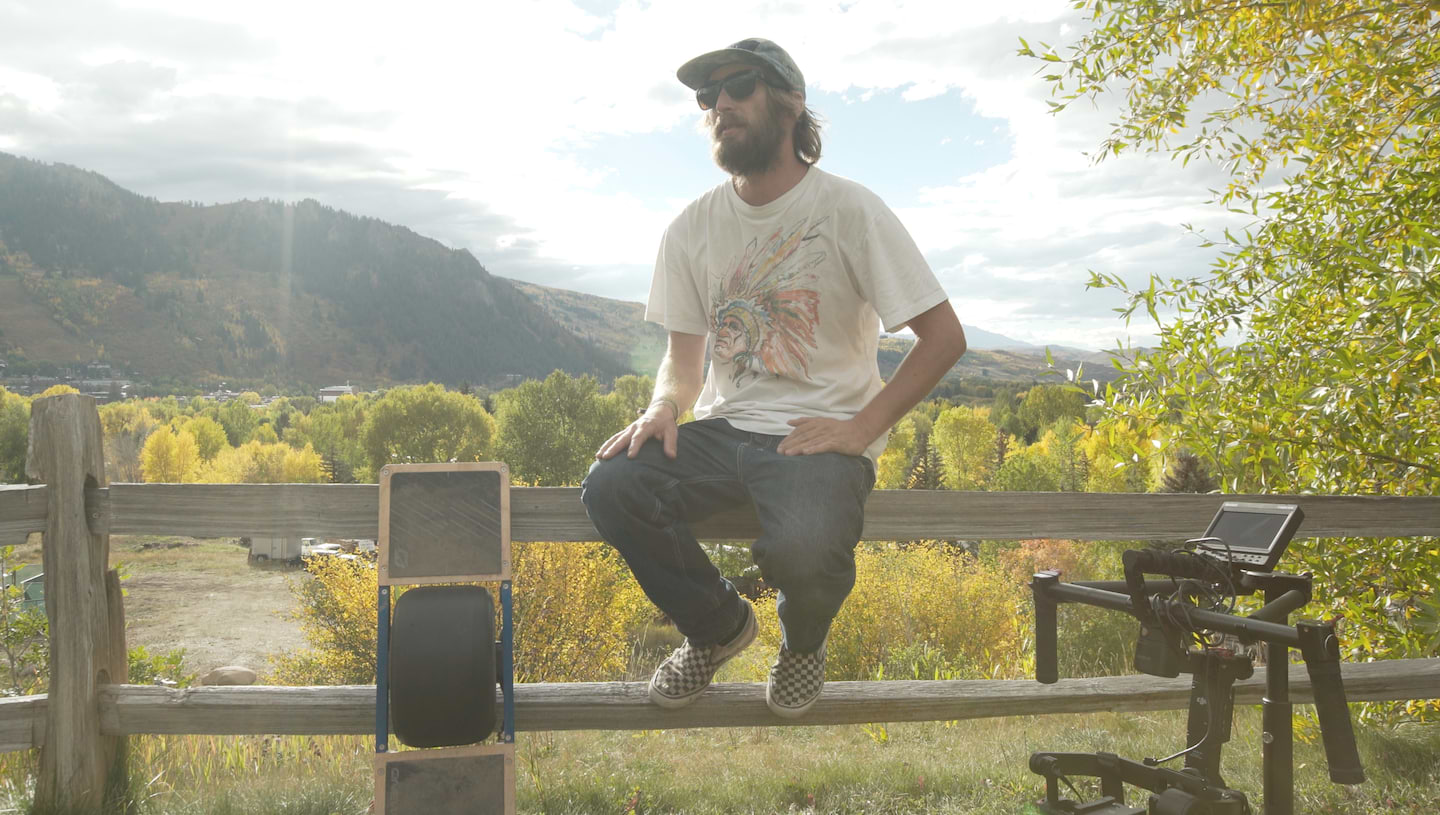 Before we wrapped Aaron laid down some of this thoughts:
"The Onewheel allows you to get creative. It's an extremely versatile camera tool. You can do leading shots, tracking shots following shots, slow moving sliders, fast moving sliders, pick a line and you can do the longest dolly ever."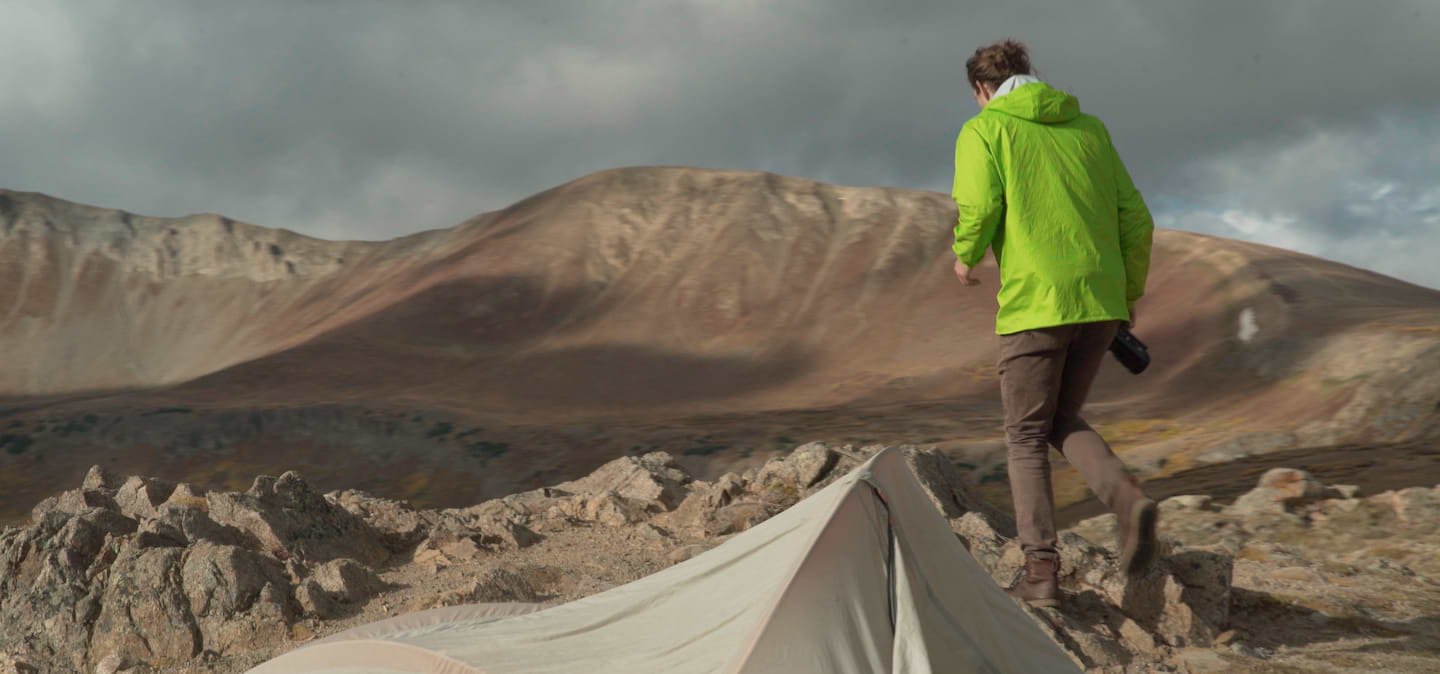 "We all know the moves that we want to accomplish but yet it take all these tools. You have to set this up (motions at gear), then break that down then set that up (motions at more gear) then break that down.  Within 30 minutes you have so many shots in the bag because you're just zipping all over the place and you're not even breaking a sweat. You're really just standing there."
"It gets me excited and I feel like we are just scratching the surface."
"One of the shots I really started envisioning was this ground cineflex shot. You know we've all seen the cineflex shot where the heli is spinning around a subject and you get that background rotating with the subject in focus. I knew I'd be able to do that with a Onewheel - not having a track and being able to do organic lines and arcs. I think one of my favorite shots from this project is this one of these cineflex type shots we got in the mountains. You're justing spinning around the subject - It's beautiful. And to be able to accomplish that with a Ronin and an affordable Onewheel compared to the other camera tools out there - it gets me excited and I feel like we are just scratching the surface."