Traveling photographer, Instagram icon, and our nominee for the "world's coolest dad" award, Jacob Moon is the rare breed of parent who hasn't let fatherhood derail his adventurous lifestyle. If anything, becoming a dad four years ago only enhanced it. For Jacob, building a family didn't equate to settling down, but rather, setting out. Together with his wife Natasha, he raises his daughter Zoey primarily from the road, rambling the contiguous US in their camper van, pulling off to explore, learn, and Onewheel all that nature has to offer. In tribute to rad dads everywhere, we caught up with Jacob for some insight on keeping the adventure rolling with family in tow.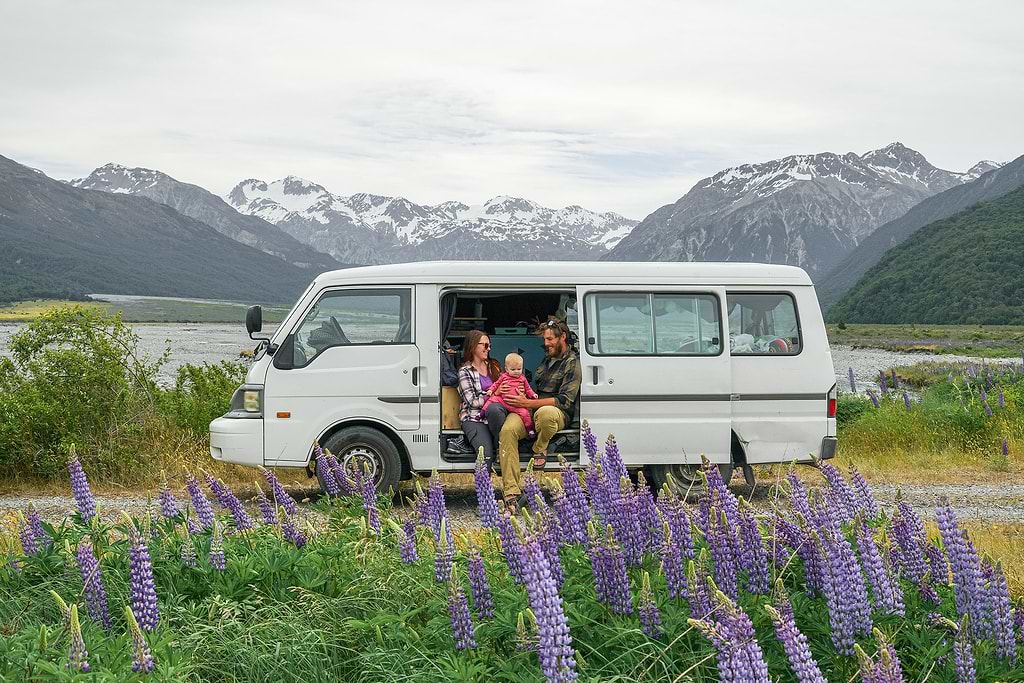 How did you manage to keep the adventure alive with a young family?
A lot of people think having a baby means the adventures have to stop, like there's no way to continue living that lifestyle with a child. My feeling is, "Why should that change anything?" Natasha and I had Zoey, and just kept going. About that time I decided to become a professional photographer, and my wife supported it, which gave us a lot of freedom. We were able to make it work.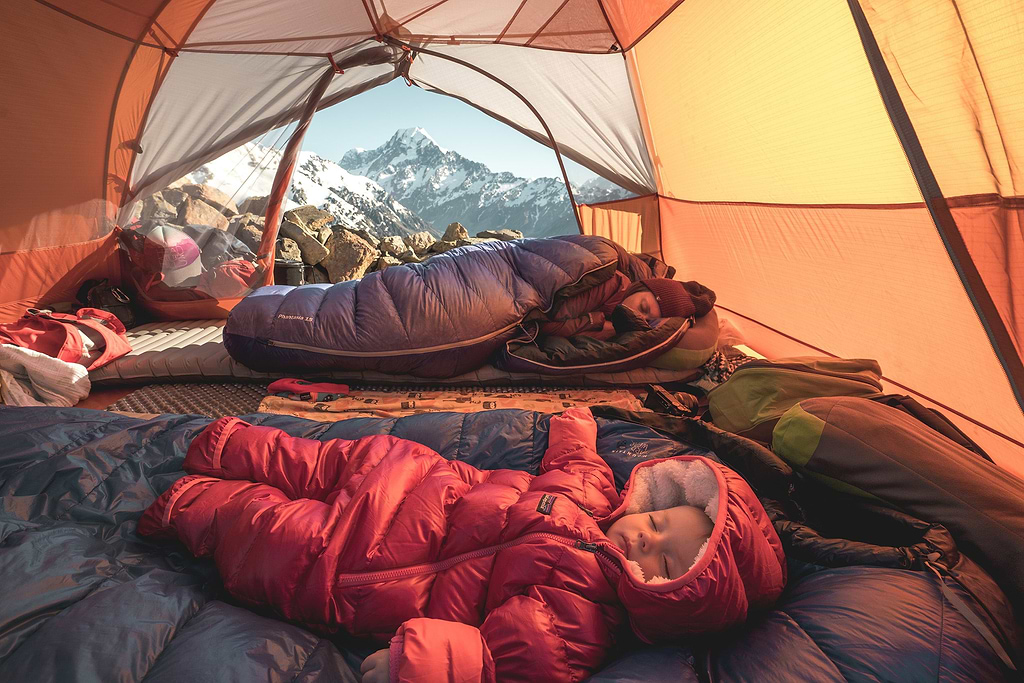 Was adventuring easier before you became parents?
There is a lot more to be done, so of course it is more work. But it's not supposed to be easy. The best things in life do not come easy. You need to work to get value out of life.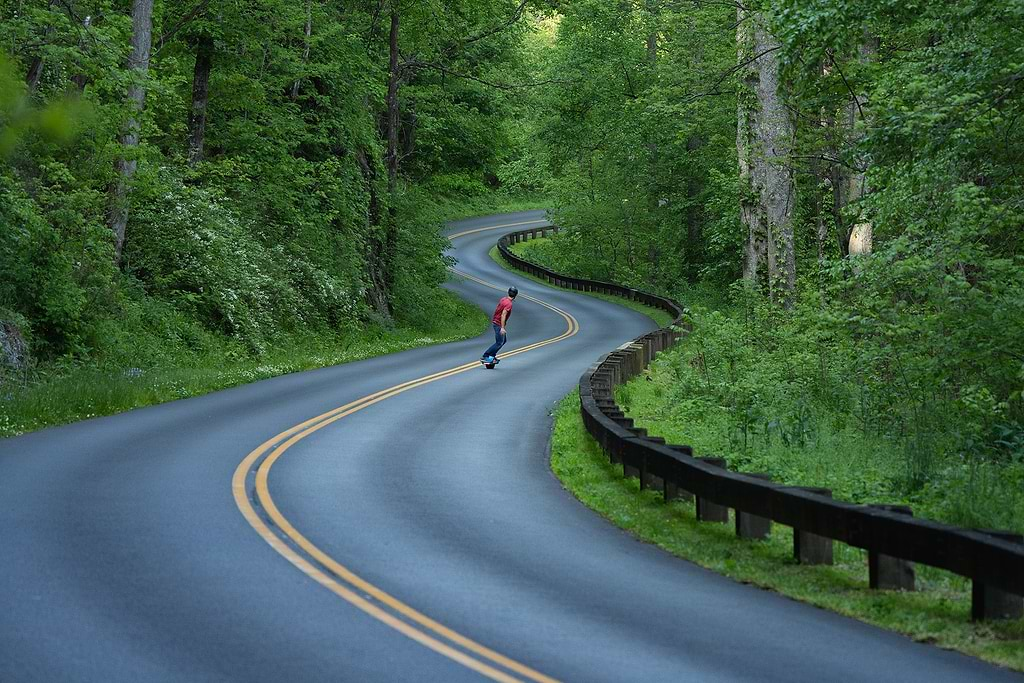 What trips did you take as new parents?
We took Zoey on her first car camping trip when she was three weeks old. Then at about two months old, we took her backpacking. Then, at around six months old after doing a bunch of other stuff, we took her to New Zealand for a two-month road trip. We bought a van down there and traveled around a ton. It was the most perfect trip; couldn't have gone any better.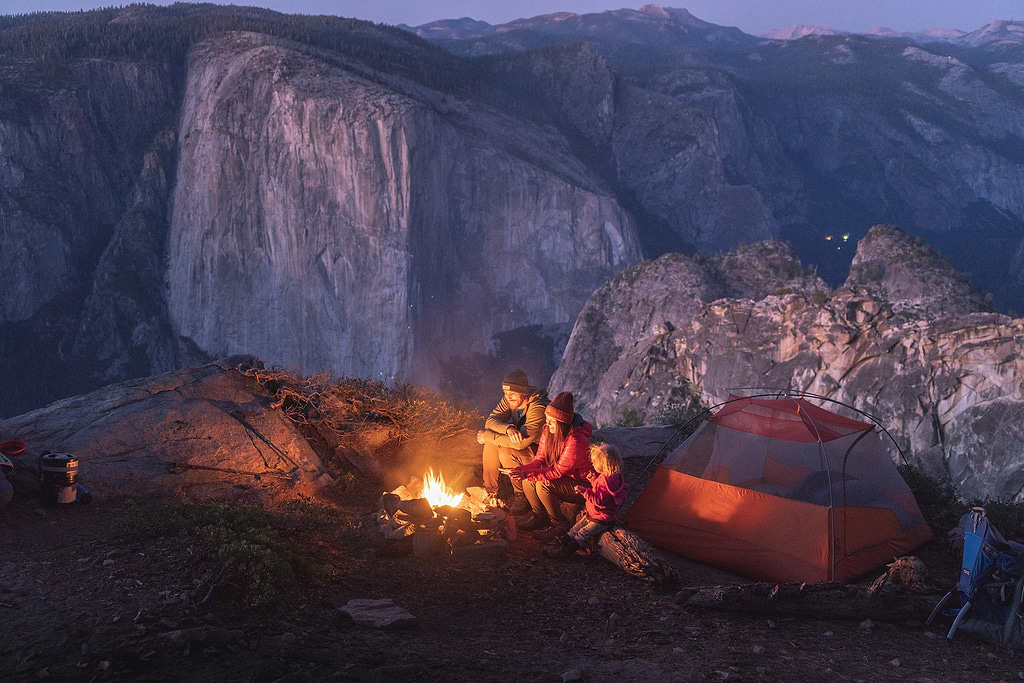 What prompted the family to embrace van life?
After our trip to New Zealand, we came back and took my 4-runner for a trip down to Havasupai in February. It was cold and uncomfortable, and my wife and daughter both got sick. Trying to take care of them in the back of the 4-runner was not ideal, so we drove straight home, bought a van, and had it built out. That really kicked the nomad thing up a notch. How did full-time van life work for you? We lived in the van full-time for about eight months after it was all built out. It was really good for my daughter, because we were outside every day seeing and doing really cool stuff, which she loved. But after a while not having a home base got a bit hard for me and Natasha. We ended up coming back to Utah and getting a place near the rest of my family. We still spend a ton of time in the van, but now we have a place to come back to.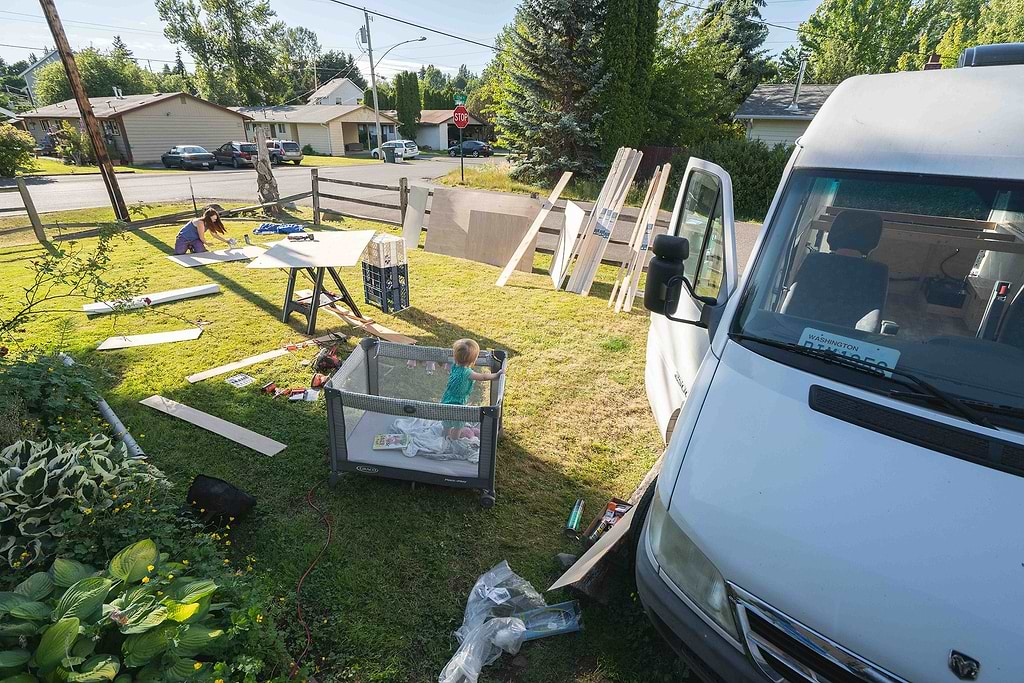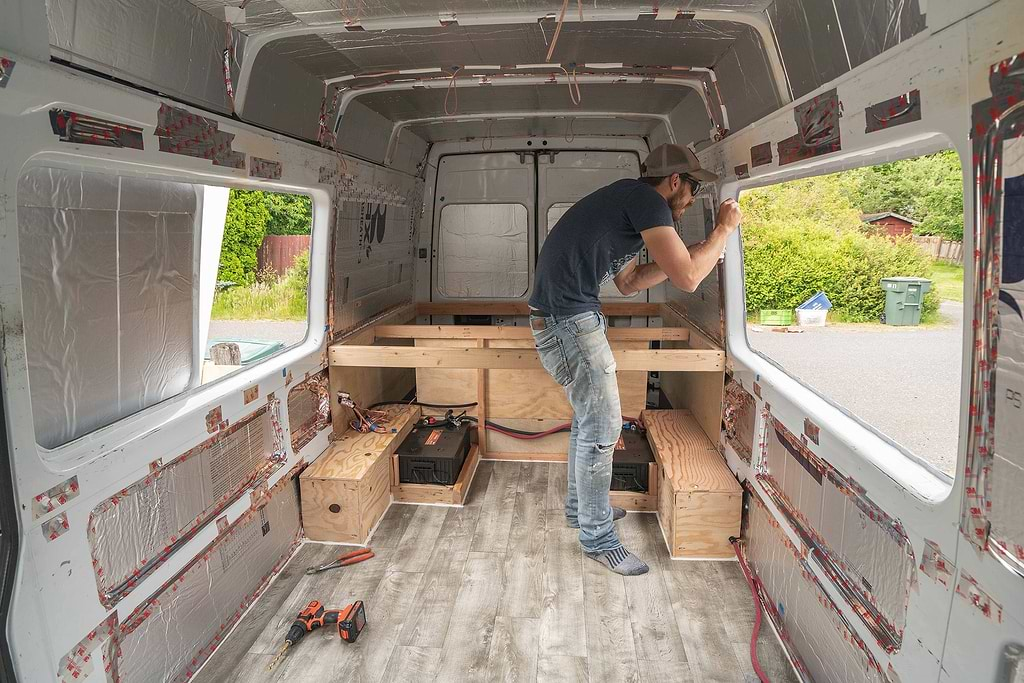 How has an early life of adventure-travel influenced your daughter?
She's still too young to tell us herself, and I'm really curious to hear her thoughts when she gets a little older. But immediately when we go out on an adventure, we see that she's a lot more calm and content. As a baby, she slept better out in nature. Generally it seems to put her at peace. I believe there's a spiritual thing that goes on out there—nature helps us become more centered. Instead of a life filled with technology and distraction, she gets to appreciate the simple things.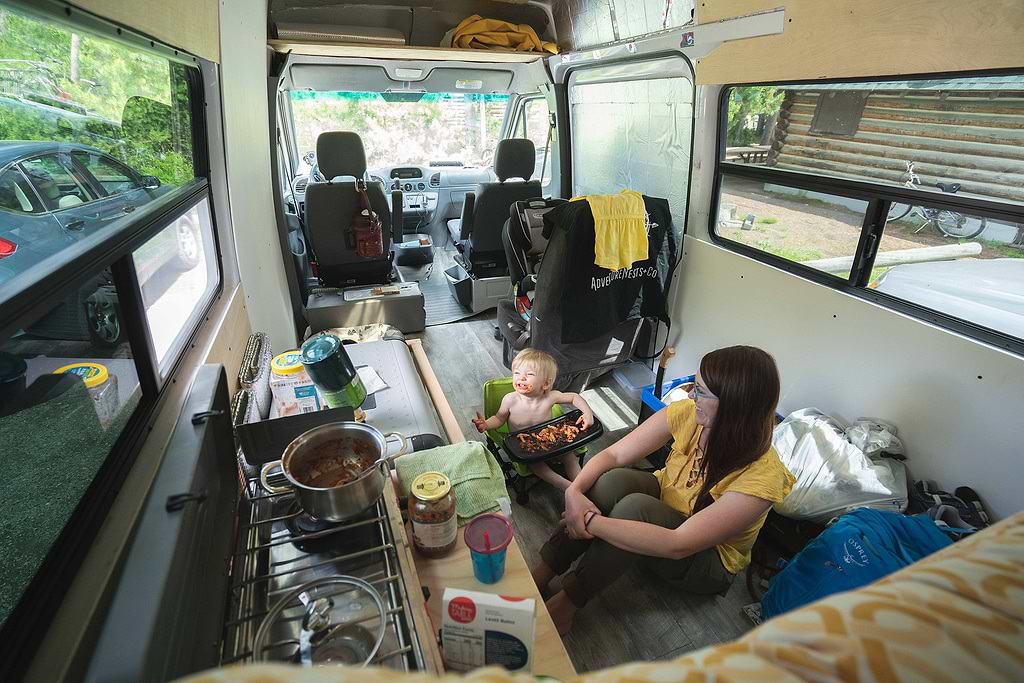 How about your relationship?
Does traveling make it better or worse? Getting out there really allows us all to connect. Those are times when we're able to do away with other distractions that come between us. It's not like sedentary life, where work and daily life are prone to getting in the way. She's not getting sent off to daycare out there; we're more together than ever. It's a simple life, and I think that we thrive when things are more simple. Are you the expert on changing diapers in the wild? We used to be pretty good at it, (laughs). Once we took her on a five-day backpacking trip in Glacier National Park when she was five months old, and came out with 25 pounds of dirty diapers! We learned that biodegradable diapers are the way to go. Game-changer.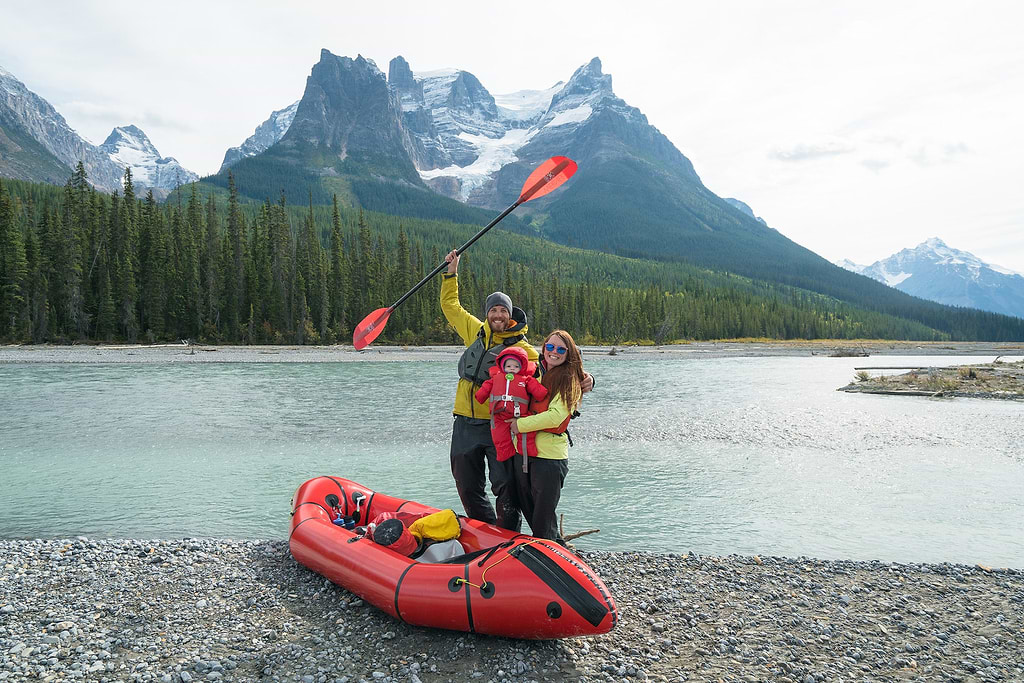 Other than with the van, how do you get around when you're traveling?
We have a Pint and an XR, and they are our favorite forms of micro-transportation. Space is critical when you're living in a van, but the Onewheels are small enough that they're not a pain to pack. I always have one with us, which makes it way more convenient and useful than any other type of transportation.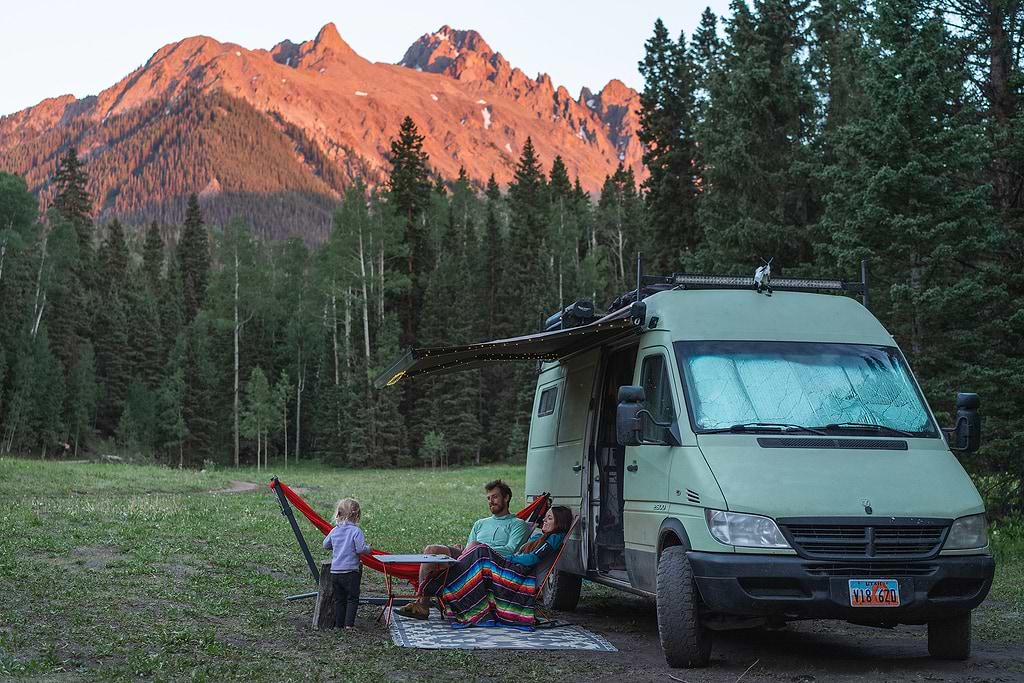 How does Onewheel enhance the lifestyle?
Driving around a town in the van doesn't give you a whole lot, but riding the Onewheel actually lets you experience the places you're passing through. It's also just way more practical than taking the van everywhere we need to go. When we're set up at camp and I want to go do laundry or get food, rather than needing to pack up the van and inconvenience the whole family, I just hop on the Onewheel.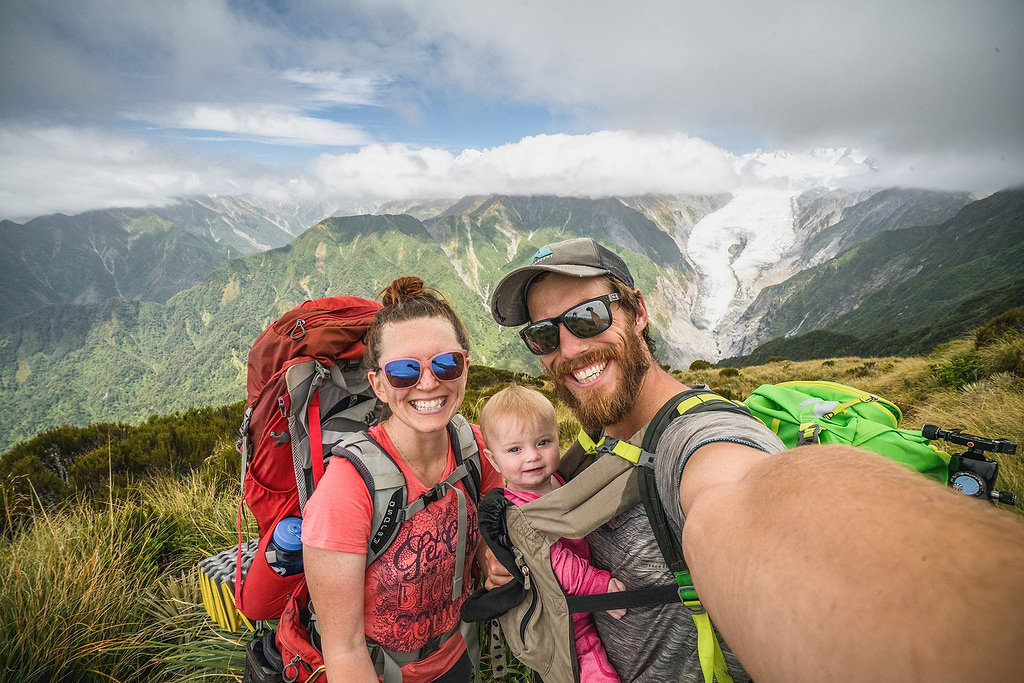 Is your daughter shredding Onewheel yet?
She's a little young still to ride it herself, but she rides it with me. It's great because it gives mom time to relax and do her own thing. We'll hop on the Onewheel and go shred down a white sandy beach in Baja or explore an easy trail. We're happy to hike too, but sometimes it's just more fun to hop on the Onewheel, which actually has a practicality in itself. The "fun factor" keeps my daughter interested. Kids start complaining pretty quickly if something isn't super engaging, but if you can keep it fun for them they don't complain and everybody has a better time. Anything you can do to make an adventure more enjoyable is helpful with little kids.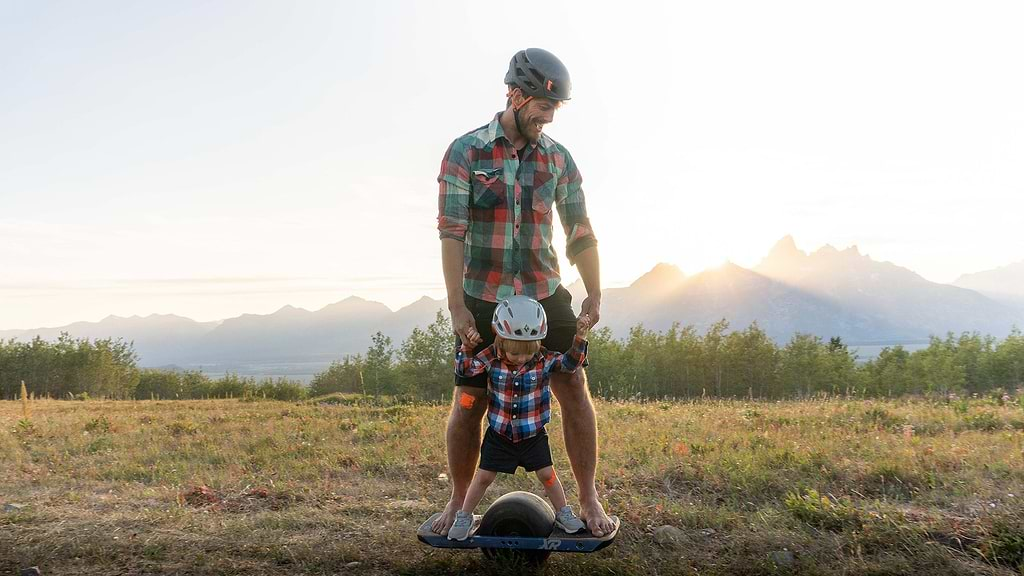 What's next on the itinerary for the Moon family?
This summer we'll be on the road most of the time. Starting mid-June, we're heading to Estes Park, then to New Hampshire, and we'll see how long that roadtrip goes. After that we'll head back to Utah to do some work on the van, then take a trip out to Colorado, then head on up to the Pacific Northwest. We were hoping for a long trip in Alaska, but I don't have much hope for getting into Canada right now.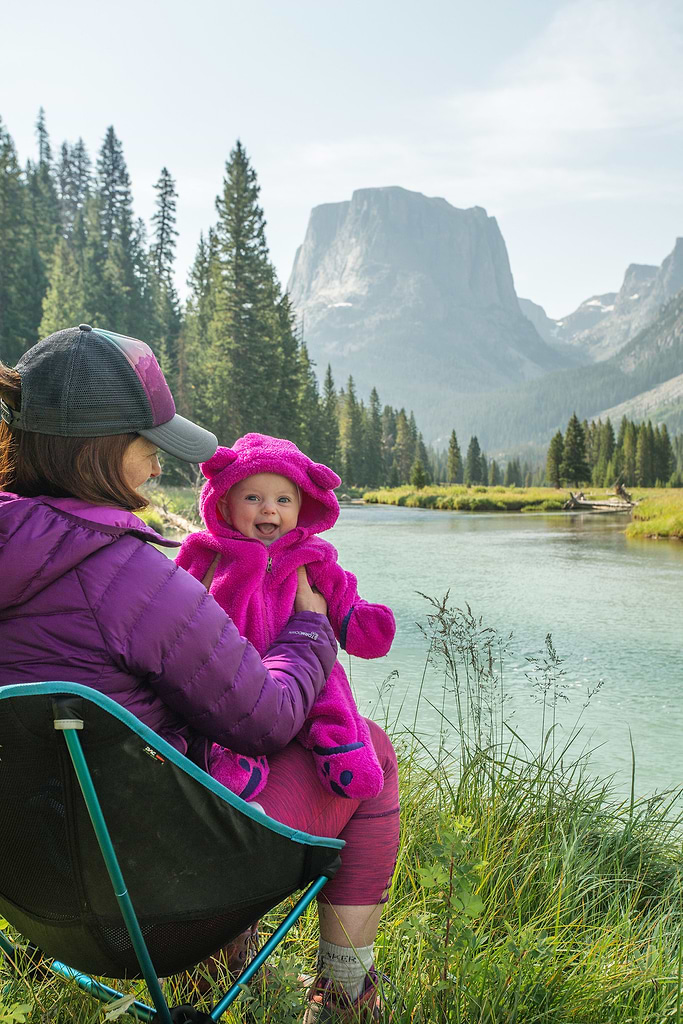 Tag along for the Moon clan's adventures by following @moonmountainman and @moonfamilylife on Instagram.
By Mike Misselwitz