Southern California's Chargingest Females
Girls just want to have fun. Now more than ever though, they also want to rip, send, and charge. In fact, 2020 saw more women get into Onewheel than in 2014 through 2019 combined. To find the ladies sending it the hardest, all you have to do is pick up your phone, open Instagram, and search for @WheelFemmeStuff.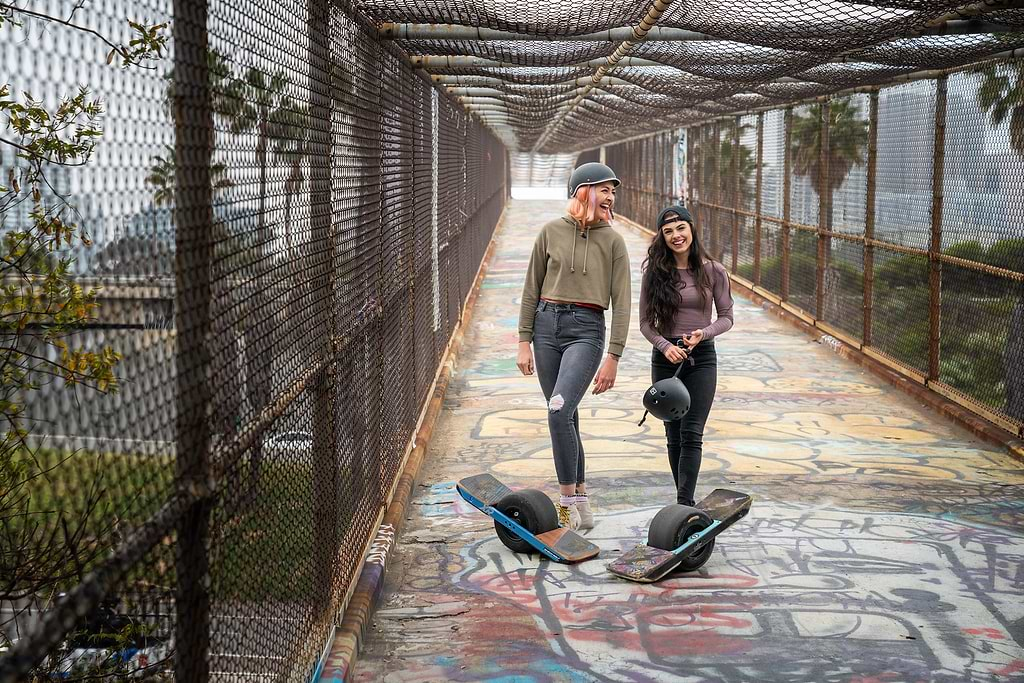 Allie Stanley and Brenda Bonnell, two of the hardest charging ladies within Southern California's growing demographic of female Onewheel chargers, are savants in the art of having fun, who are also working to make progressive Onewheeling more approachable to newcomers, especially women. Together with their recently minted Instagram account, @WheelFemmeStuff, the duo is giving women Onewheelers a spotlight in the scene, posting content of themselves and other women living their best lives on Onewheel.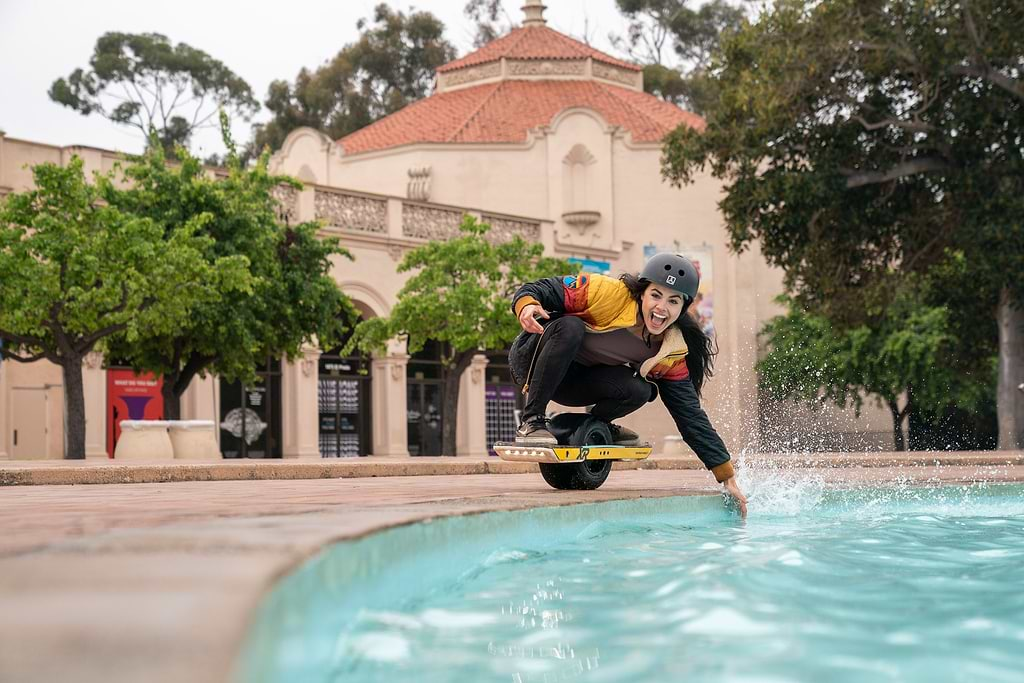 "Onewheeling empowers everyone," says Allie. "It gives riders an empowered feeling, especially when you can share the experience with other riders.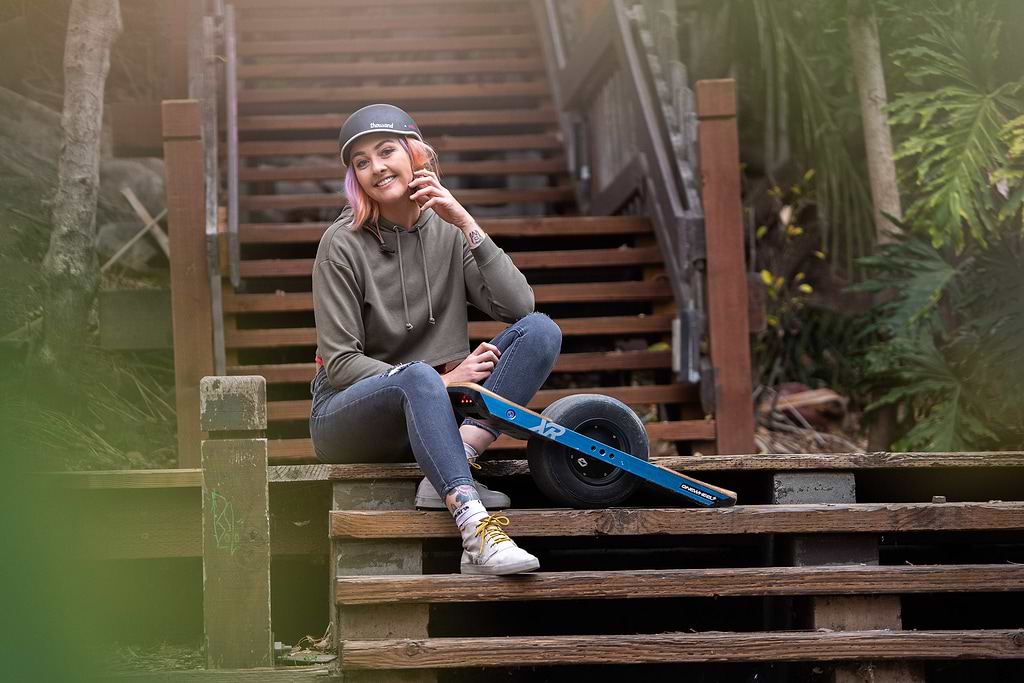 "Onewheeling empowers everyone"
We created Wheel Femme Stuff to expose that empowerment with new riders, particularly girls, who might otherwise not realize they can physically do it." "When we first started Wheel Femme Stuff, we were just goofing off, having a good time, shooting videos and learning tricks," said Brenda. "Then we started getting a ton of great feedback, and we realized that this was something we could use to inspire more girls to get into Onewheeling."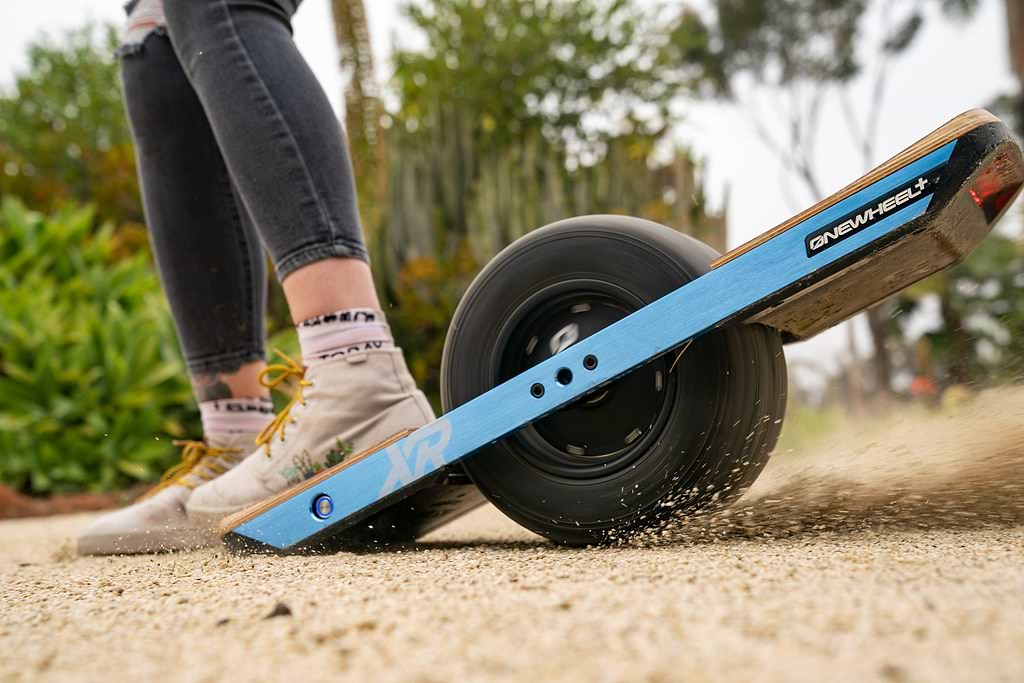 Wheel Femme Stuff is dedicated to the pursuit of progress in the sport, but Allie and Brenda also appreciate the 'cruisy' aspect of Onewheeling. While the focus of their own riding is mostly on new tricks and aggressive style, they're mainly interested in sharing the stoke that Onewheel inspires. "Onewheeling doesn't always have to be 'sendy,'" says Allie. "We are just stoked to see women getting on the board and cruising.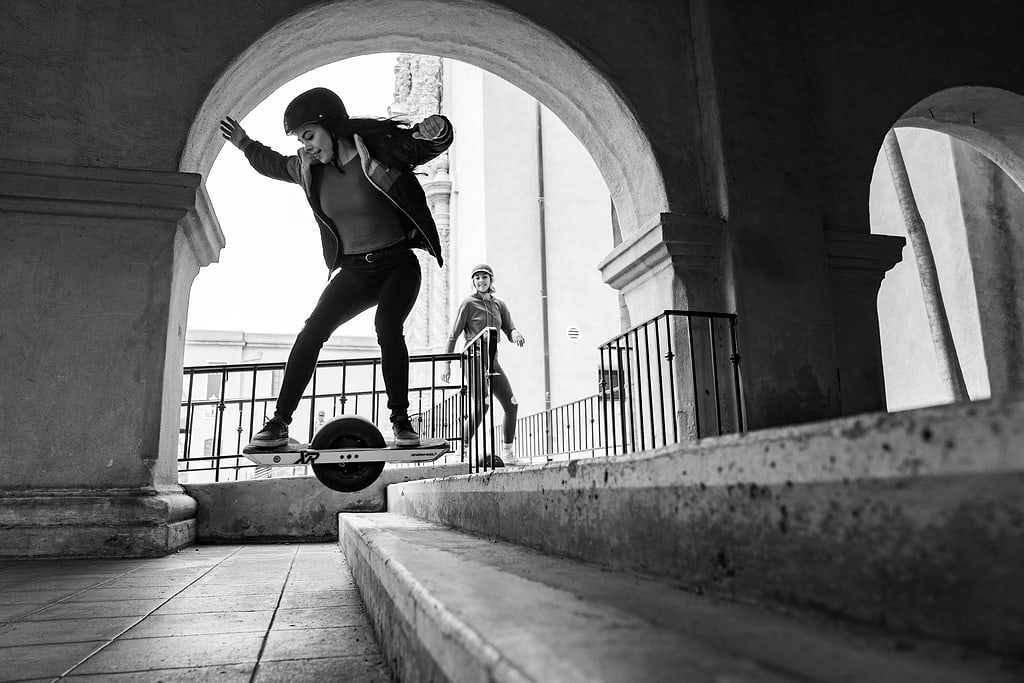 I also love the idea of encouraging people to overcome the doubts associated with it. Like, if there's something you're passionate about, and you just go for it, you can overcome the fear. " Despite the popularity of Wheel Femme Stuff, and Allie and Brenda's progressive approach, they themselves are relatively new to the community. They found Onewheel, and shortly thereafter, each other, last June during the beginning of quarantine.
"Onewheeling doesn't always have to be 'sendy,' - We are just stoked to see women getting on the board and cruising."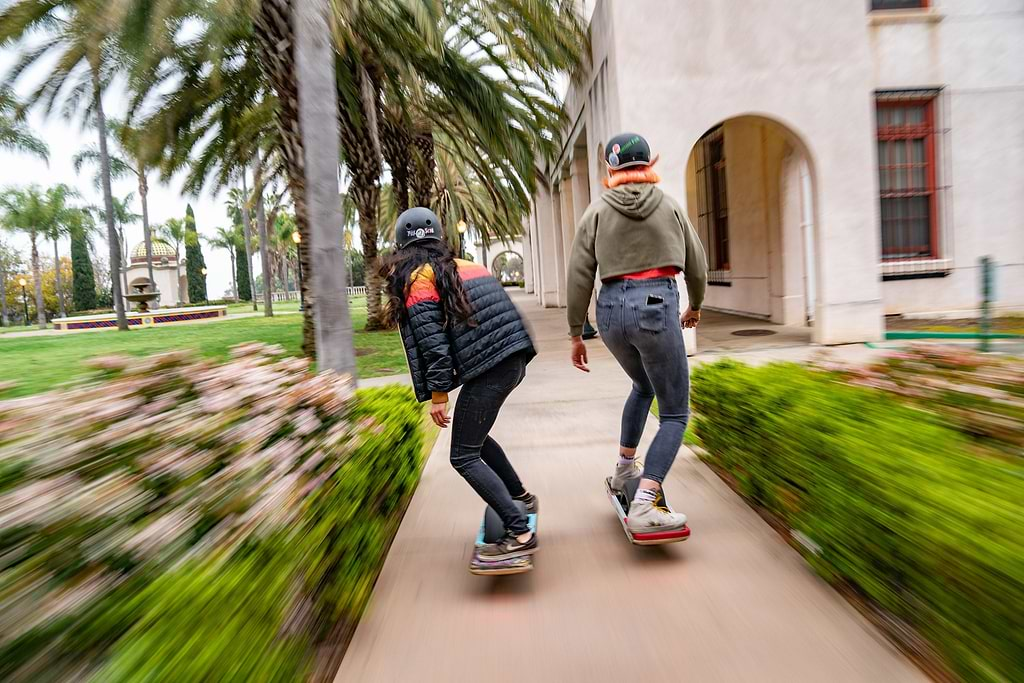 Despite some early doubts, San Diego's welcoming community quickly accelerated their Onewheeling from a pastime into a full-blown obsession. "At first I was a little sketched out about riding anything electric because I had a bad accident on a Bird scooter," says Brenda. "But then I moved to San Diego and got invited to go on a group ride. I hadn't had much experience, but I did better than I expected and by the end of the ride I realized, 'This is it! I gotta get one."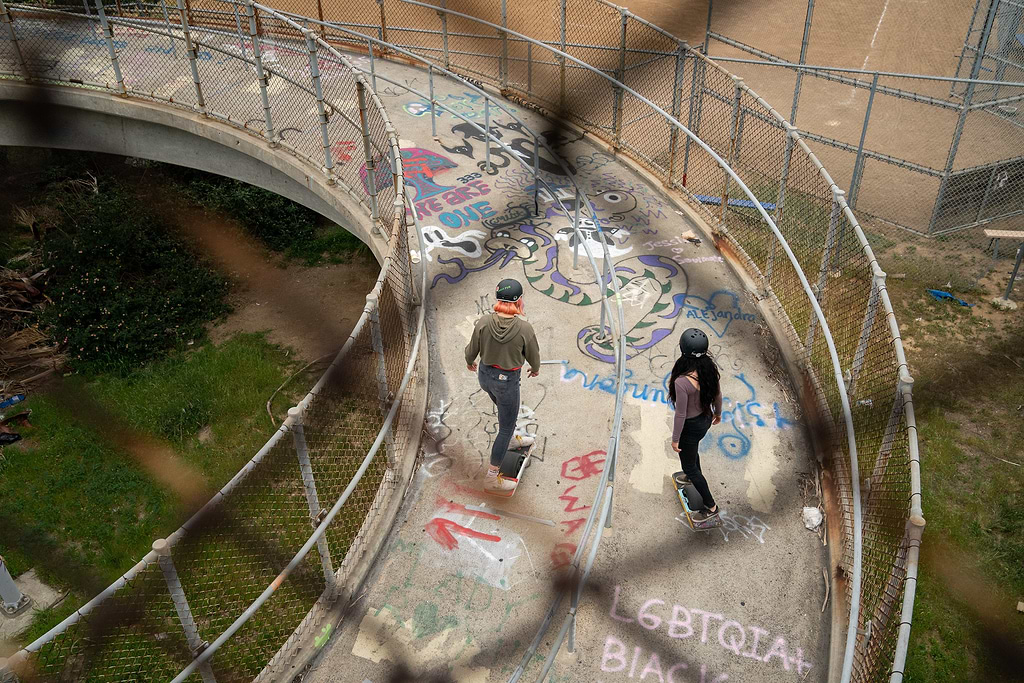 Allie's path to Onewheel wasn't much different. She was introduced to it by a friend, but it wasn't until she discovered the Onewheel group rides in San Diego that she embraced it as part of her lifestyle. "One day I was out riding when I saw six Onewheelers pass by," Allie said. "I was shocked to find that there's a huge community in San Diego, and it was super motivating to get more involved. It's a cool community because everyone's so different, but everyone is stoked on the same thing."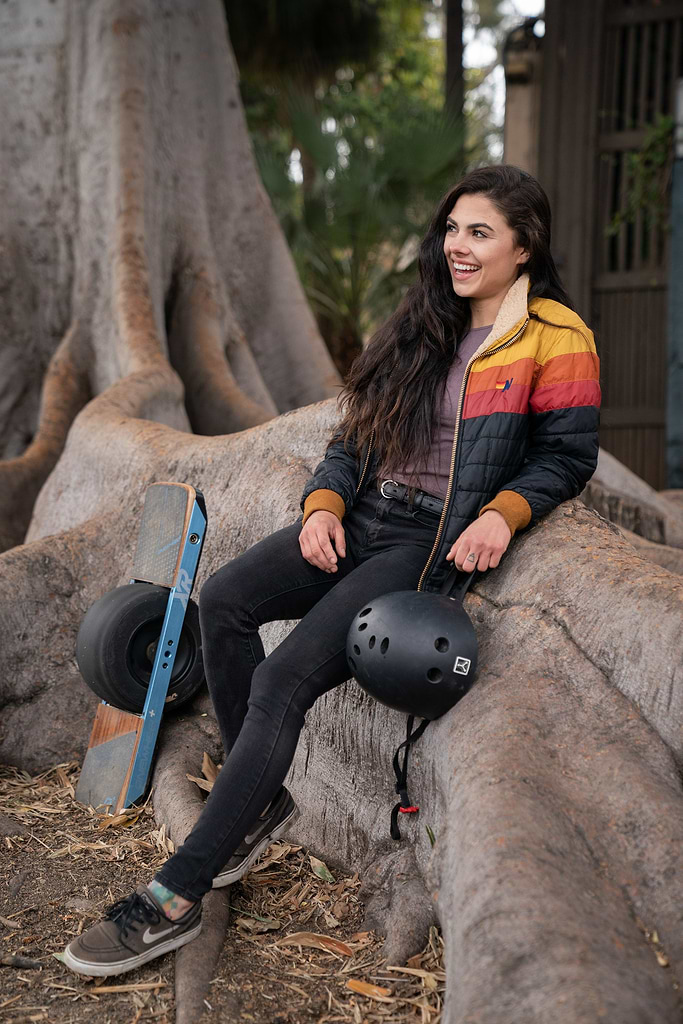 After signing on with a handful of Onewheeling groups on social media and joining for a few group rides around the city, Allie and Brenda met each other during a ride and immediately hit it off. As two of the only women in the scene, it just made sense for them to become great friends. "There are definitely a few other women riders around San Diego and surrounding areas," says Allie. "But Brenda and I share the same passion for it, and we both put our all into it. Now, we pretty much schedule our days around Onewheeling together."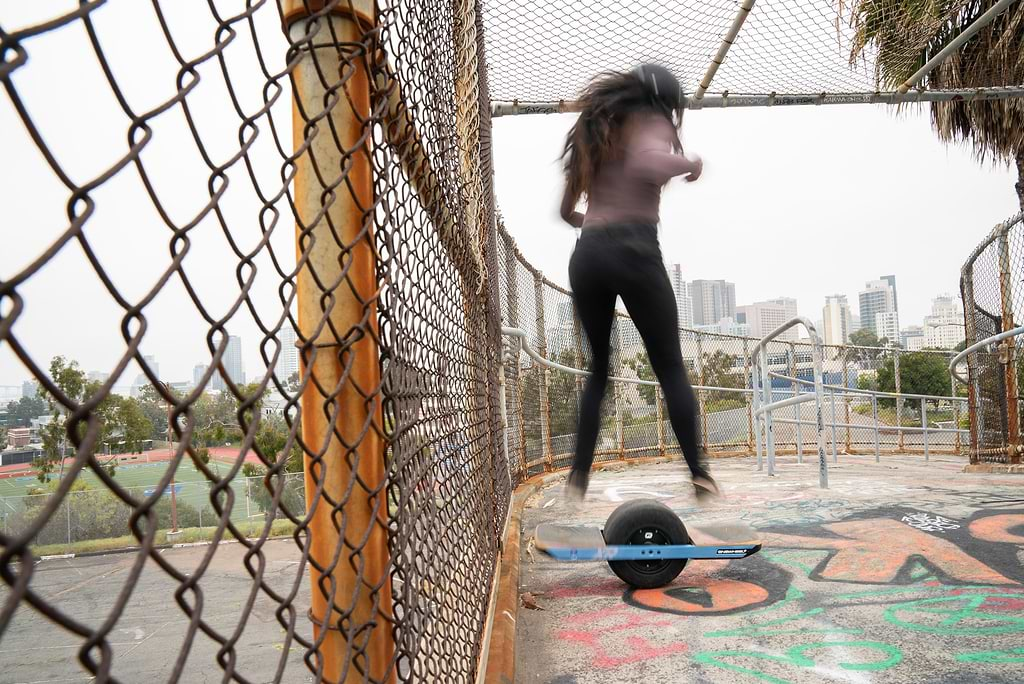 "It's a cool community because everyone's so different, but everyone is stoked on the same thing."
Fueled by Brenda and Allie's stoke for Onewheeling, Wheel Femme Stuff is also progressing fast. Since opening their account and posting their first video in June of last year, the account has already amassed nearly 1,500 followers. As they continue to invite more females to ride and be featured on the page, that number is expected to grow.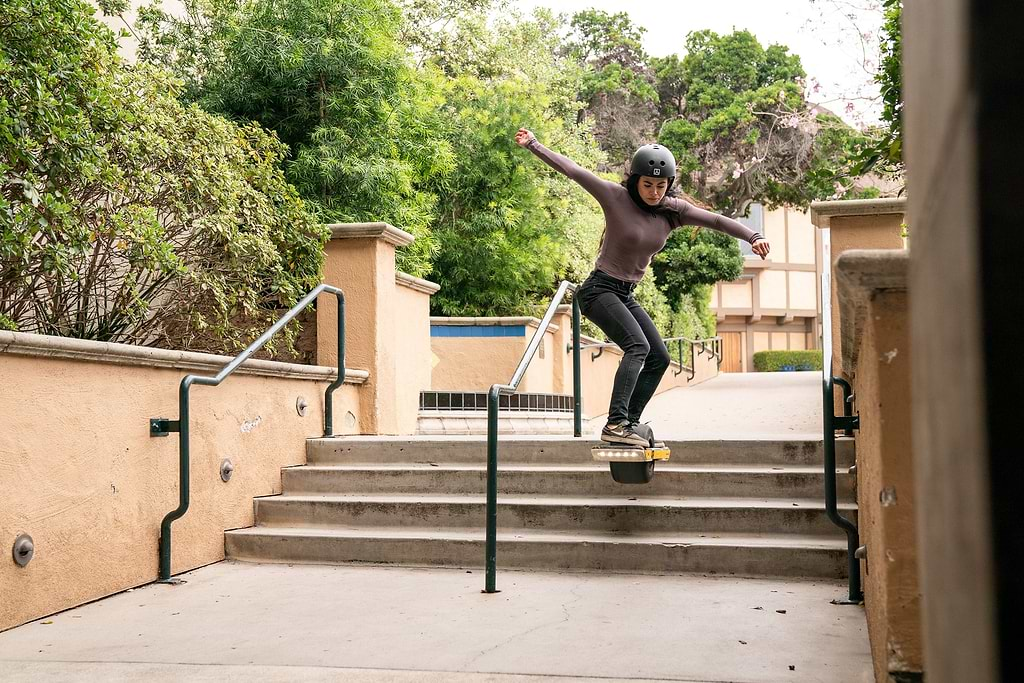 So, where is Wheel Femme Stuff going, and what is the goal? Other than sharing fun videos of progressive riding and bringing more women into the community, there really isn't one. And for Allie and Brenda, that's the best part. We don't have a real plan," says Allie. "We live the flow state, and we love doing it. We just like making funny/sendy videos, being ourselves and having fun. I really think that's what takes you the furthest, just living your truth and having fun."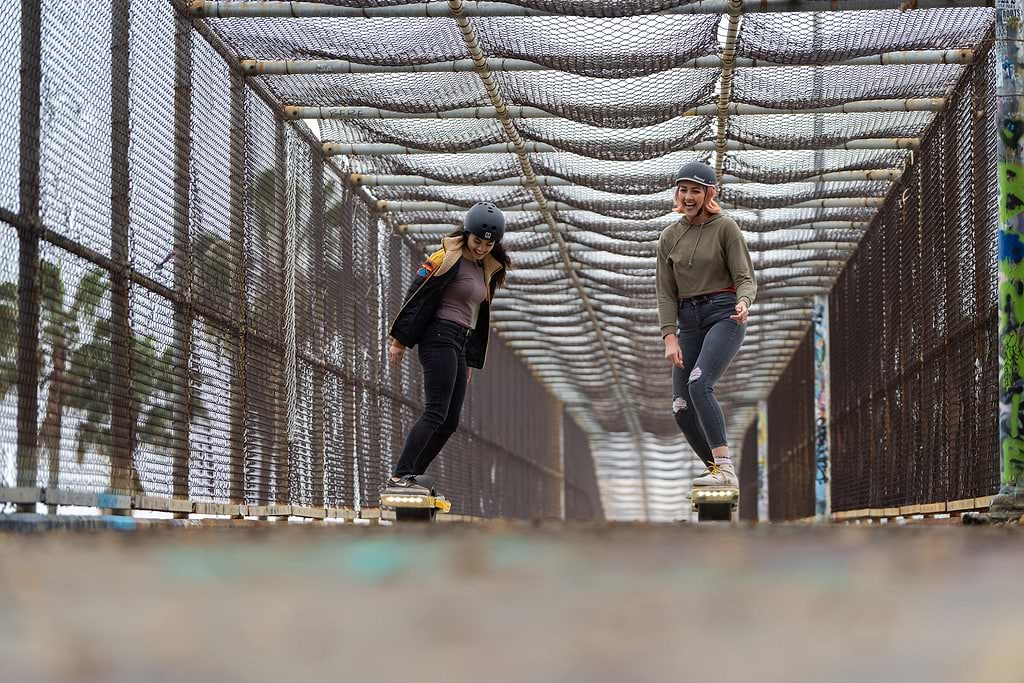 And isn't that what Onewheeling is all about?