Battery Charger
Use only the provided Ultracharger to charge your Onewheel+, or the XR Charger for your Onewheel+ XR. NOTE: Both chargers can operate on 110V-240V. Depending on your country, a plug adapter may be required.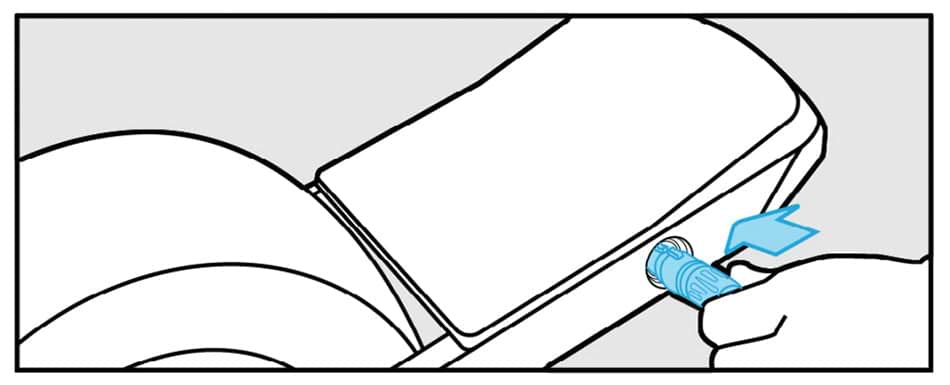 Battery
Be careful not to overcharge or undercharge your battery. The battery should be charged at least once every two months. Failure to do so may void your warranty. You must dispose lithium batteries according to local laws and regulations.
WARNING If the battery pack appears to be damaged or is not holding a charge, please don't use it. For further assistance, contact Onewheel+ customer support at 1-800-283-7943 or send an email to support@onewheel.com.
CAUTION Do not expose the battery to extreme high or low temperatures. These may degrade or damage the battery pack.
How To Charge Your Battery
Connect the charger to an "AC" supply and then to the Onewheel+ charging port. The charger will display a red light.

A green light will appear when the battery pack is fully charged, and the charger will automatically stop charging.

Disconnect the charger by pressing the release button on the charging plug and pulling firmly.
TIP: Periodically leave the charger attached to your Onewheel+ overnight to allow the battery pack to throughly balance.
CAUTION Only use the Ultracharger charger to charge your Onewheel+, or the XR Charger to charge your Onewheel+ XR. Use of any other charger will void your warranty and may damage your Onewheel+.
CAUTION All electronic and drive componentse may only be repaired by Future Motion or by a Onewheel+ authorized service center. Any other adjustments will void your warranty.
CAUTION Don't begin any repairs or adjustments on your Onewheel+ until you properly understand how to complete them. An improper adjustment or repair may result in damage to your Onewheel+ or a potentially serious injury. A qualified Onewheel+ mechanic should perform complex services, maintenance and repairs in a properly equipped facility.